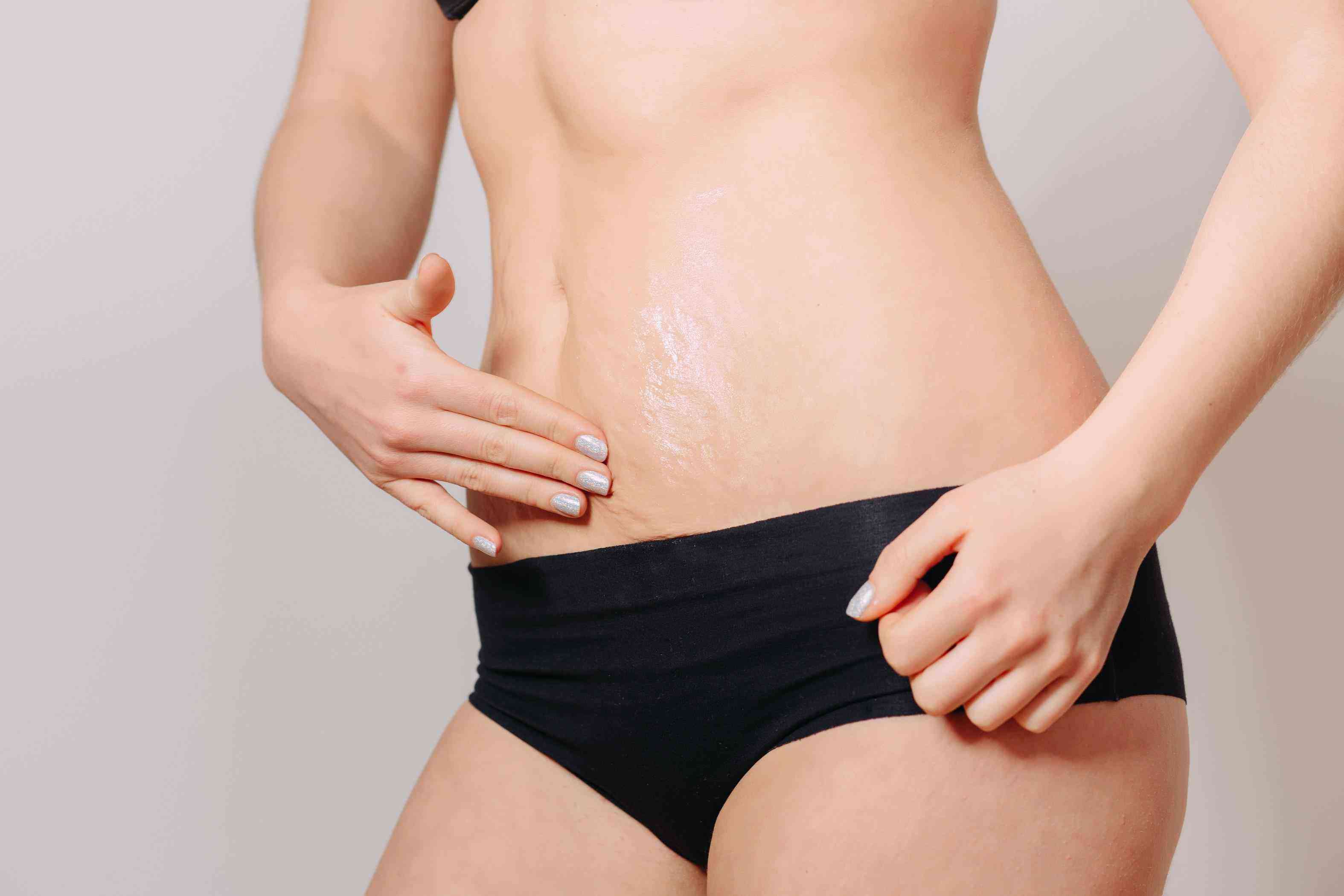 The sudden change causes the collagen and elastin, which support our skin, to rupture and form stretch marks.
Pregnancy is one of the biggest causes, earning the marks that appear across the stomach and thighs the title 'mum stripes' or tiger stripes. It is not a woman only issue, however, with men also affected by the narrow streaks or lines that appear across the surface of the skin.
Stretch marks are one of the most frequent battle scars we acquire along our life's journey and a growing number of campaigns and Instagram feeds are helping to normalise them. Celebs Amber Rose and Roz Purcell are among the high-profile beauties helping to normalise postpartum stretch marks with candid photos that show that tiger stripes do not conflict with the body beautiful.
The ultimate message is about choice and self-care and women and men now have the option of range of effective treatments that suit almost every budget for those of us that would like to lessen and erase stretch marks.
Topical products
Among the at-home cream and lotions available to treat stretch marks, opt for products that contain retinoids. Retinoid creams are a vitamin A derivative, often used to treat fine lines and wrinkles. It works in a similar way for stretch marks, by building collagen to renew skin elasticity which also leads to some improvement in their appearance. A firm favourite among dermatologists and their clients alike is Paula's Choice Resist Retinol Skin Smoothing Body Treatment, £33.
Laser
Laser resurfacing can help to reduce the appearance of stretch marks. It works by using concentrated beams of light to remove the outer layer of skin and promote new growth in the lower layer of skin, the dermis. As the skin restructures, collagen is produced, which helps to reduce the appearance of the scarring, often referred to as striae by doctors. Costs vary but generally start from around £150 per treatment.
Microneedling
Microneedling is a minimally invasive treatment, which works by making tiny punctures in the skin using micro-fine needles to kick-start the body's natural healing process including collagen and elastin production. You will usually need more than one microneedling treatment and can expect to have five or more sessions, depending on the depth of your stretch marks and sessions can cost between £150 - £300 per session typically.
Treating stretch marks tends to be a commitment of both patience and money, which is something that the next generation of at home aesthetic devices helps to tackle. The Beauty Bioscience GloPRO Microneedling Regeneration Tool, £200, works on the same premise as in-clinic microneedling, albeit less intensive. The DIY device is intended for evening use after cleansing two to three times per week.