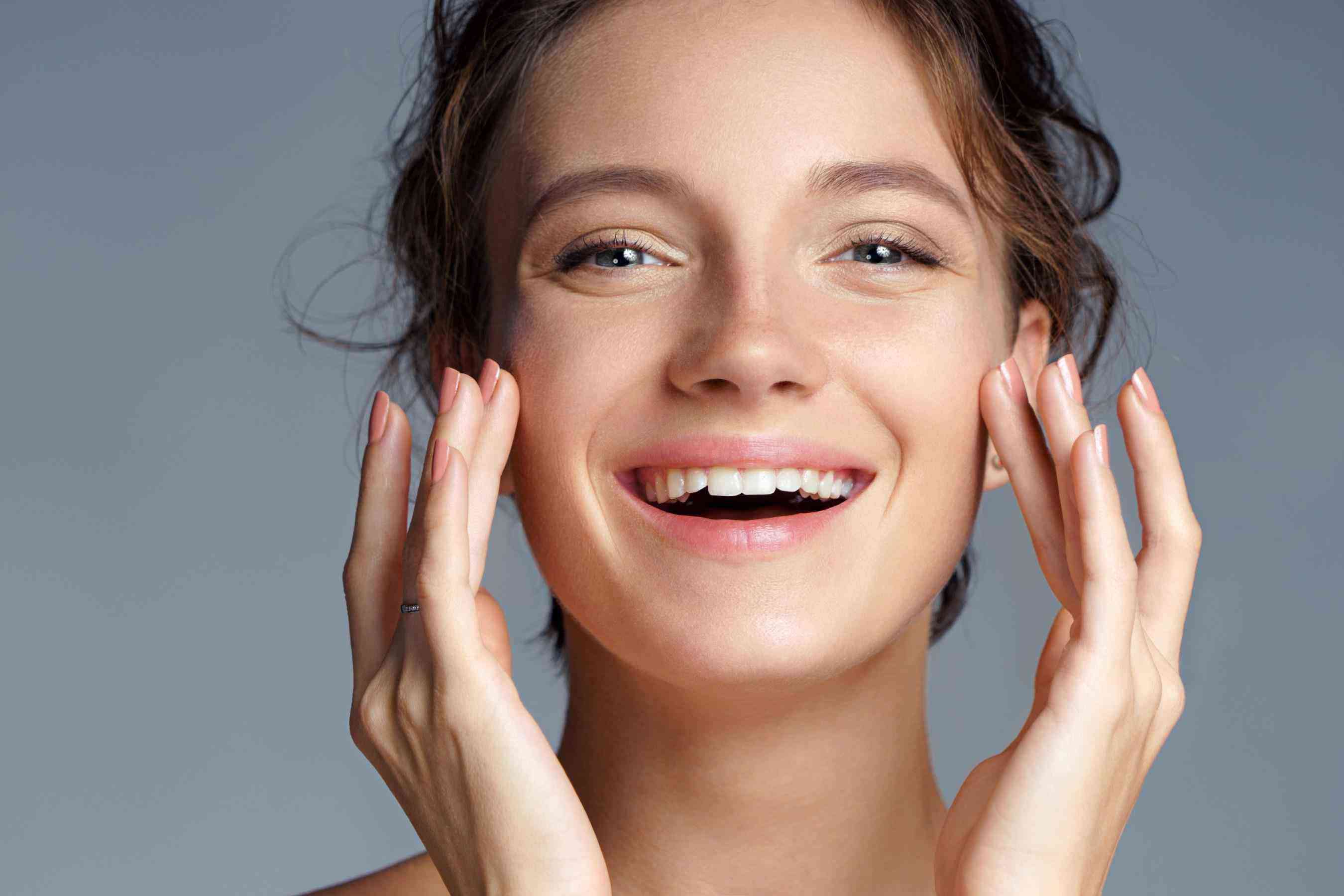 The sentence I least look forward to – the one they make sure to remind you about on all post-procedure handouts – is the dreaded instruction not to wear makeup. The idea of not being able to wear my warpaint, sometimes for a whole 48 hours afterwards, always makes my stomach lurch.
To be fair, the reasoning is pretty water tight. The areas where your skin has been broken needs time to heal and recover, and keeping the skin clear of makeup helps to minimise any risk of infection.
Most makeup contains preservatives, chemical dyes and fragrances, which can all aggravate the skin after aesthetic treatments. But still… Rightly or wrongly, for someone who wears makeup to pop to the corner shop, going out without even a smear of concealer makes me feel mildly anxious.
Thankfully and as always, the beauty industry has heard my cry and is already a step ahead. Brands, such as Glo Skin Beauty and Colorescience, have developed products alongside doctors, especially for clinics as part of their post-procedure care. So, they're not just a safe and effective cover-up, they actually become part of the treatment itself.
The good news is, all of these products can be bought online and used as part of your healthy skin regime, whether you're having something done, or not.
Glo Skin Beauty
Glo Skin Beauty has a nourishing mineral makeup range, specifically designed by dermatologists to be worn on both normal and post-procedure treated skin. Its best-selling Glo Skin Beauty Pressed Base is a mineral powder foundation that covers and corrects and is designed for all skin concerns, making it ideal if you have rosacea, acne or sensitive skin.
Colorescience
From restorative skin treatments to nourishing makeup, Colorescience was originally crafted for vulnerable post-procedure skin. It's trusted, recommended and personally used by thousands of physicians, thanks to its blendable and breathable custom-refined minerals and nutrient-rich ingredients. Sunforgettable
Total Protection
Brush-On Shield, which has an SPF of 50, will quickly show you why this brand has become a household favourite for millions of women, of all ages, skin types, and concerns.
Oxygenetix
Originally formulated for use by plastic surgeons, dermatologists and other aesthetic professionals, Oxygenetix Oxygenating Foundation is an oxygen-enriched, protective foundation that minimises scarring, discomfort and recovery downtime following procedures. Lately, however, it's become the go-to brand for Hollywood makeup artists, who have discovered that one application of Oxygenetix air-permeable foundation can last you all day and into the evening, even when shooting under harsh studio lights.
So, whether you're using mineral-based makeup for post procedure healing or to maximise the health of your skin long-term, there's no longer any need to sacrifice your makeup aesthetic. Your dermatologist can provide you with a clear care plan for your skin, for the days leading up to and after your treatment.