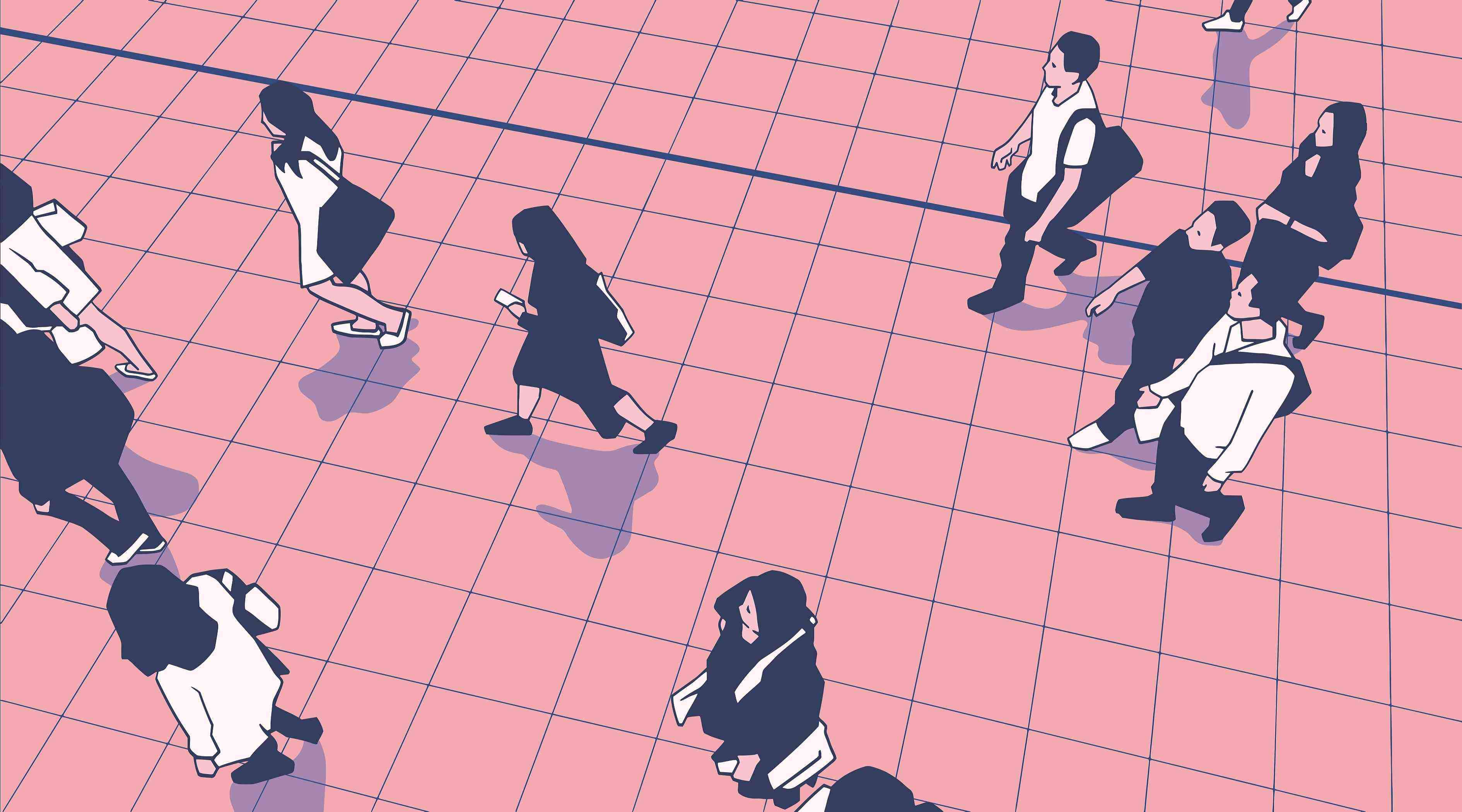 Almost two thirds of British people say commuting causes them anxiety, with one in three reporting that it negatively affects their mental health.
For a fifth of Brits, it takes several hours to recover from a stressful commute and one in five say the impact of a stressful commute makes them irritable with colleagues. A similar number of people say their commute impacts their concentration or decreases their productivity and 18 per cent are left feeling emotional after a difficult journey.
Traffic causes us the most anxiety during commuting and one in five say crowds and having to stand for the journey are the most stressful elements of their journey. Like true millennials, more than one in ten of us simply can't bear to be disconnected and find losing phone signal the most stressful thing about their commute.
It's not just the logistics of getting from A to B that builds strain. The survey revealed that time we use our commuting time to dwell on our worries. The biggest concerns on our mind while travelling to and from the office are work itself, money and our health.
MBNA Thames Clippers polled people across the UK to gain an understanding of what mini life-hacks can ease the pain of the work-bound, home-bound commute. According to the research, to wake us up in the morning we need the ideal combination of a cup of coffee, sunlight, and fresh air. However, that's sometimes easier said than done. As many of one in six of us experience regular journeys that are completely devoid of any fresh air, any exercise, a scenic route or even a seat.
We've picked out three beauty hacks to help you survive any commute.
Environmentally-friendly takeaway coffee
No time to caffeine-up before leaving the house? No problem. Save money and the environment by investing in a travel cup so you can fill up at home and go. Ecoffee's bamboo travel cup is both convenient and chic. It comes in a range of prints that will fit your mood, style or wardrobe, from William Morris wallpaper to sixties psychedelia. Ecoffee has developed an environmentally friendly, reusable cup made from bamboo, one of the world's most sustainable natural materials.
Pick-me-up pulse point rollers
Dab a zingy pulse points roller onto your wrists and temples to chase the blues away and help you stay alert. Indigo Aromatherapy's Joy roller ball has been created to evoke feelings of positivity and happiness, with an uplifting mix of bergamot, grapefruit and lemon pure essential oils diluted in sweet almond carrier oil.
Stay spritzed
Pop a face spritz in your bag to keep your skin hydrated and unclogged, despite the most stuffy or polluted of journeys. Fat and the Moon have created a sage and rose face mist, which provides a morning pick me up, whilst keeping skin clear of bacteria