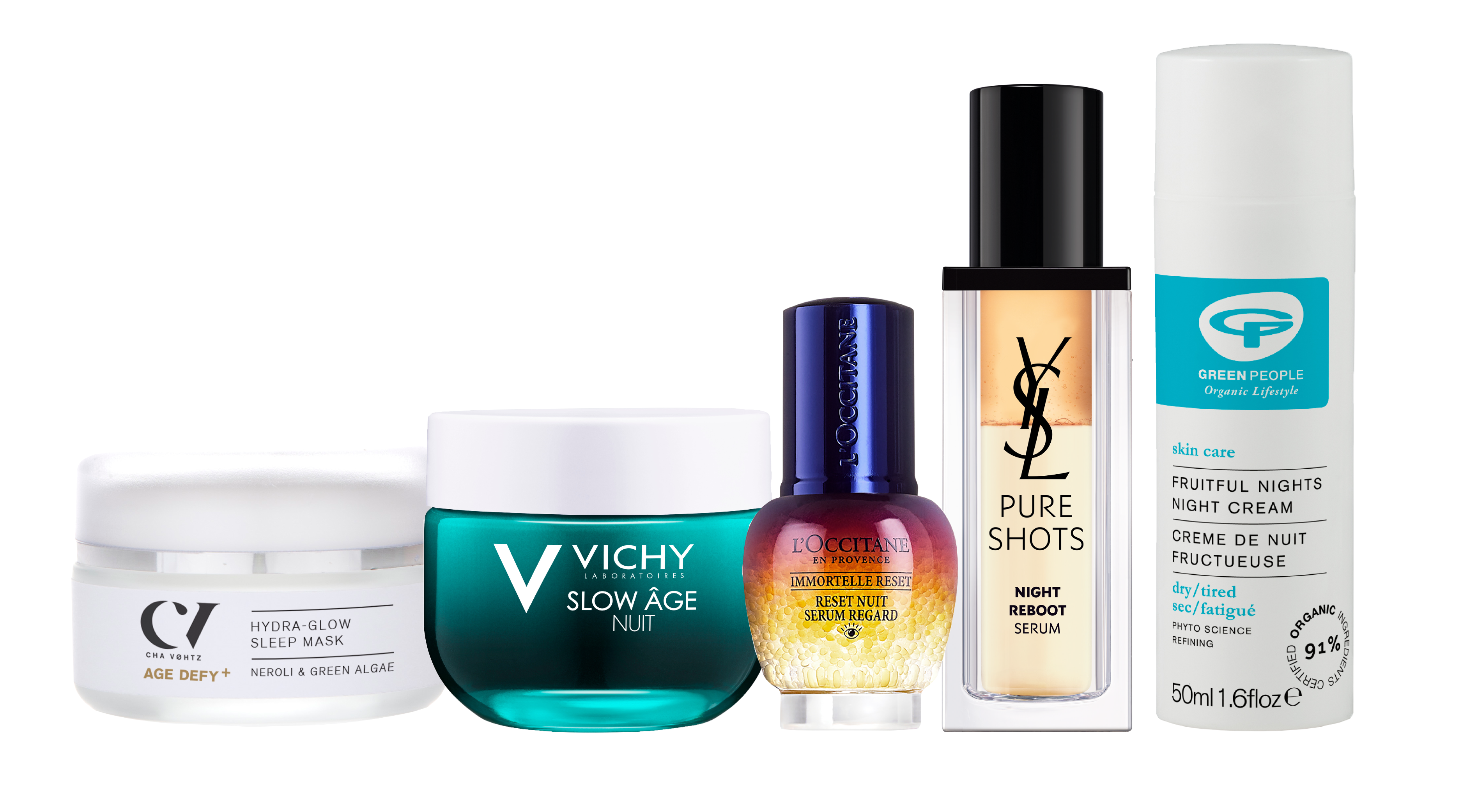 While the longer days are a welcome mood boost, especially in this turbulent time, our skin reaps many of its benefits at night and especially overnight. The skin's cells work overtime to renew and repair while we slumber, which is why people attribute a good night's sleep to a glowing, rested complexion.
To make the most of this precious time, try one of the following treats for skin rejuvenation:
Yves Saint Laurent Pure Shots Night Reboot Serum, escentual.com
Containing 3.4 per cent
glycolic acid
, AHA's and rare plant sugars from the moonlight cactus flower, this exfoliating serum has a unique bi-phase exfoliator in-oil texture which refines, renews and protects against environmental aggressors. Working while you sleep, the weightless serum will hydrate and rejuvenate dull, tired skin overnight.
Green People Hydra Glow Sleep Mask
Designed for women aged 35+, this hydrating, leave-on face mask contains antioxidant flavonoids and beauty-enhancing actives including green macro algae and Caesalpinia Spinosa. It boosts collagen production and locks in moisture while you sleep, giving the complexion an enviable glow.
L'Occitane Immortelle Overnight Reset Eye Serum
Following on from the success of Overnight Reset Serum which launched in 2018, this eye cream for the delicate eye area helps to magically banish dark circles, and puffiness. Ingredients including organic Immortelle essential oil, Acmella Oleracea extract and marjoram extract, all of which work to ensure eyes look fresh and rested – as if you've had a full eight hours sleep.
Vichy Slow Age Night Fresh Cream & Mask
This regenerating product can be used as a night cream or once a week as a mask to fight the signs of daily urban ageing. Enriched with Resveratrol which helps to stimulate the skin's antioxidant defence system and improve the oxygenation of skin cells, additional ingredients include Baicalin Root Extract which prevents and corrects UV-induced pigmentation and probiotic derived bifidus which reinforces skin's barrier function and reduces skin sensitivity.
Green People Fruitful Nights Night Cream
Certified organic and completely alcohol-free, this night cream contains extracts from pineapple, hibiscus and raspberry which work to smooth fine lines and improve pigmentation marks. The night-time skin treat also contains Rosehip Oil which helps to regenerate and reduce wrinkles.