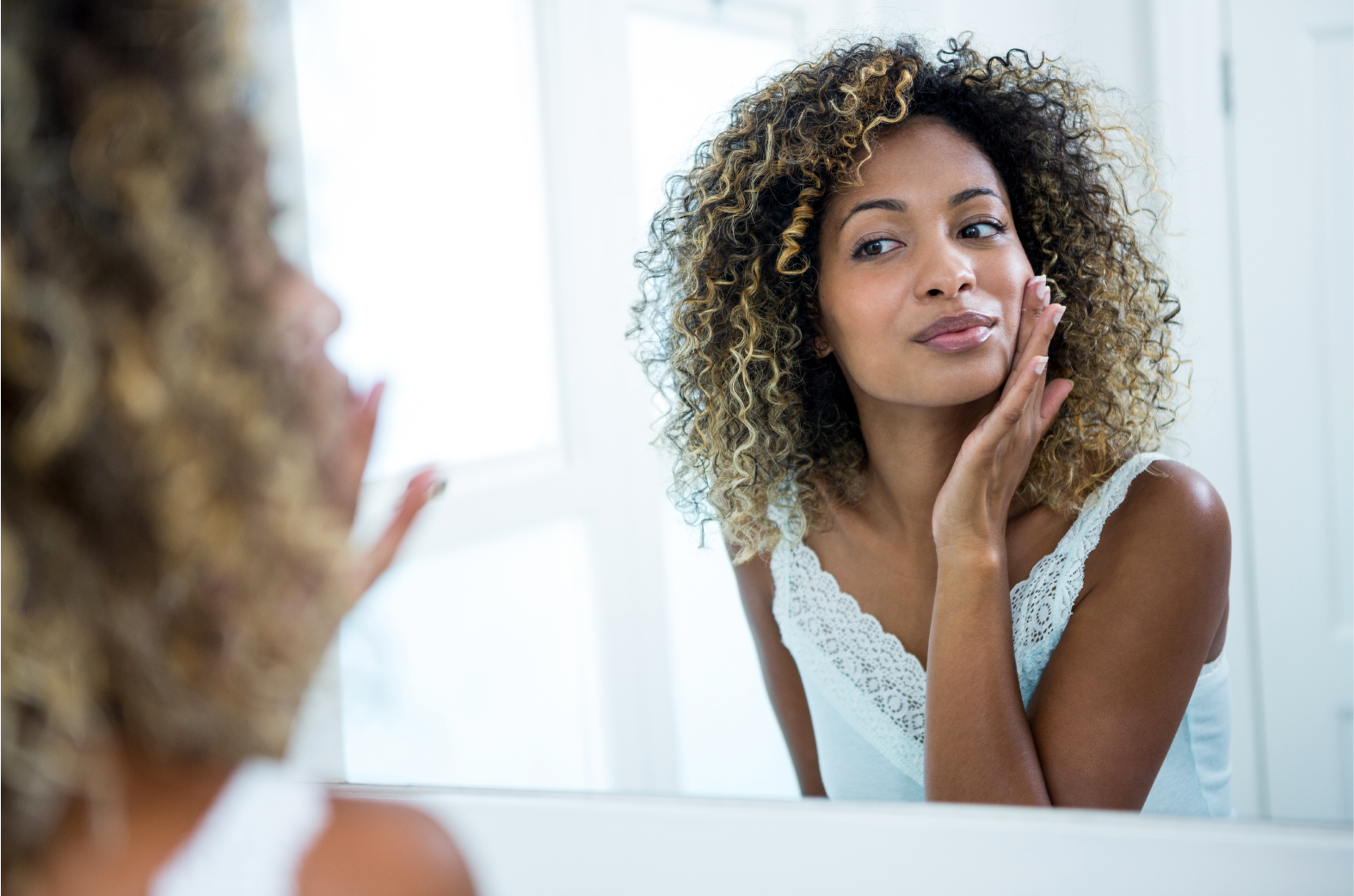 Lockdown has been cruel to our skincare regimes – for many of us, it's an ongoing beauty waiting game till clinics reopen fully and finally.
While at home devices will never take the place of an in-clinic aesthetics procedure with an
experienced practitioner
, the latest innovations (along with a remote consultation or two on Etre Vous) will step up to help keep you looking good in the meantime.
Not only that, they are useful to have to hand for when you're in-between appointments—according to CurrentBody, 40 per cent more customers have been searching for credible alternatives to in-clinic treatments during the lockdown period.
So if you are looking to save face while you wait it out, maybe one of the following gadgets will be your beauty saviour?

MZ Skin Tone & Lift Germanium Contouring Facial Roller,
johnbellcroyden.co.uk
Driven by innovation, this facial roller revives and tones skin, with improved facial contours and lymphatic drainage. It's made with germanium, a key ingredient which activates and balances the positive and negative ions responsible for ageing, while simultaneously defending skin from surrounding environmental aggressors. Added acupressure pods apply light pressure to stimulate the body's natural self-curative abilities, resulting in reduced puffiness and a more even skin tone.
GloPRO Microneedling Regeneration Tool,
currentbody.com
Looking for salon-standard at home dermarollering? The patented technology behind this device promotes micro-rejuvenation deep within the skin, visibly improving tone and firmness in just 30 days—it works by delicately parting the skin cells to stimulate the skin's natural healing response. Relatively painless and non-invasive, it boosts the absorption of topical products by 200% and is suitable for all skin types.

Lumie Clear, lumie.com, Amazon and Boots
This hand-held light therapy device has been developed with dermatology experts and uniquely provides both blue and red light therapy to treat mild to moderate acne, killing the acne bacteria, reducing inflammation and promoting healing. In trials, participants benefited from a 76% improvement in the appearance of their skin within 12 weeks, using the device daily for about 15 minutes.

Lustre ClearSkin Solo,
lustreclearskin.com
Another at-home blemish blitzer is Lustre ClearSkin Solo, a wireless and wearable acne therapy offering dermatologist standard treatment. The medical grade device uses blue light technology which directly targets porphyrins, a compound found in acne causing bacteria—when porphyrins are exposed to blue light they break up, releasing singlets of oxygen that kill the bacteria. With continued use, growth is reduced and new spots are stopped in their tracks.

MZ Light Therapy Golden Facial Treatment Device,
johnbellcroyden.co.uk
Missing your light therapy treatments? Check out this distinctly space-age LED (light emitting diode)-powered mask, which takes the innovative science found in a doctor's office and brings it into the home. The five-coloured lights (red, blue, yellow, green and white) individually address many skin concerns—in combination the LED calms, heals and rejuvenates the skin while visibly diminishing hyperpigmentation. Simply select the light you would like to use for a session.

PMD Kiss,
uk.pmdbeauty.com
An at-home alternative to fillers, PMD Kiss plumps and enhances the natural colour of the lips. Using patent-pending Pulsating Vacuum Technology to safely plump lips in three minutes, this nifty device increases blood flow to the lips using the power of deep exfoliation, while enhancing collagen production and reducing fine lines. Results are said to last 3-5 hours and it comes with a lip plumping serum to be used alongside the device.

Elequra Rose Quartz Sculpting Tool,
johnbellcroyden.co.uk
This multifunctional tool is made of rose quartz which has a hexagonal and linear crystal structure that retains both heat and cold more effectively. Inducing a temperature gradient helps the absorption of active ingredients into the skin to reduce puffiness, dark circles and fine lines. Use the small end to massage around the eye contour area and the larger end along the jaw—the long, curved side helps massage product into the cheeks, forehead and neck.