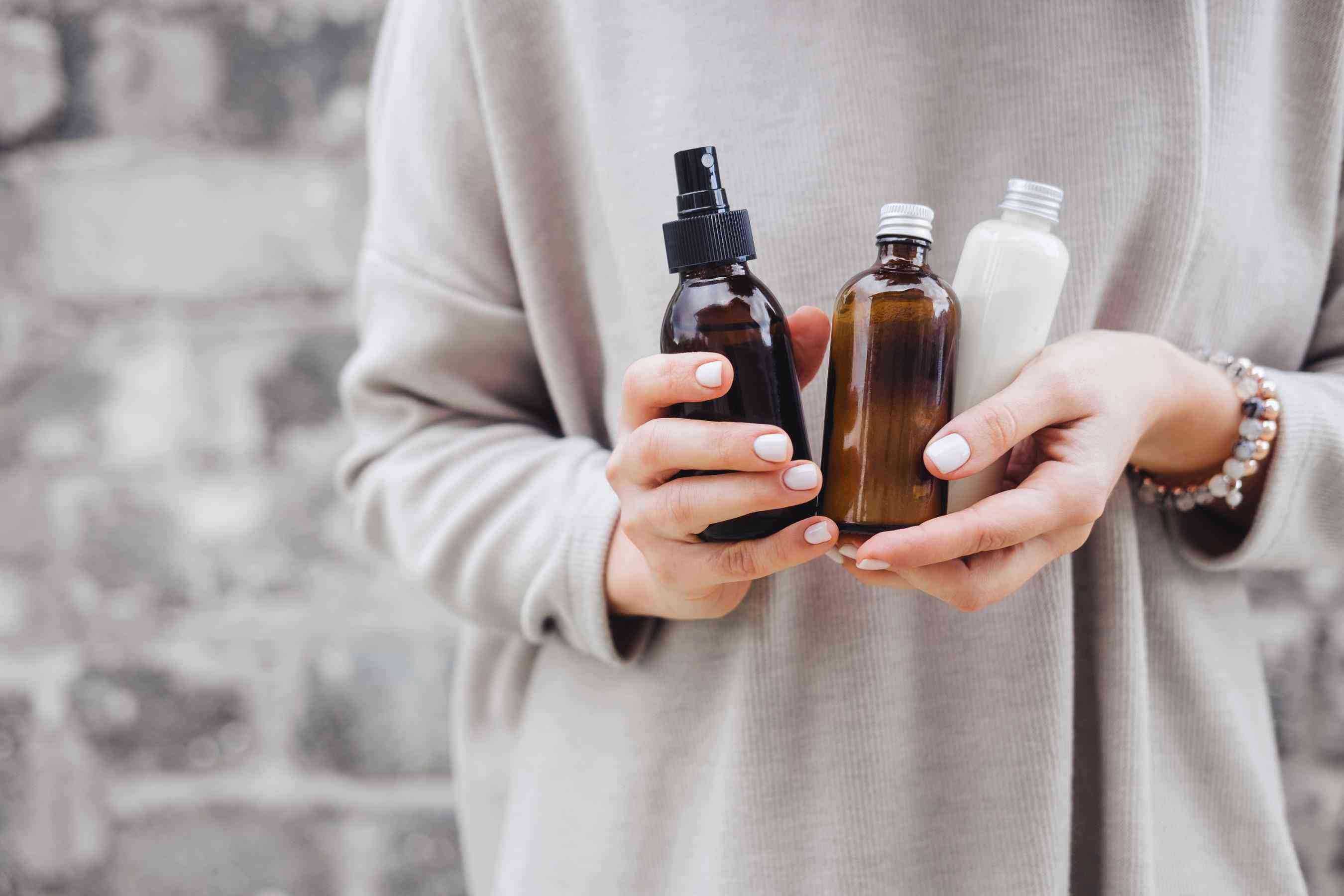 Serum mists take this concept to the next level and are the perfect product swap for the winter months—or a good half of the year of you live in the UK!
Serum mists serve up a regular dose of hydrating and protecting ingredients save your skin from the seasons' environmental aggressors. Containing active ingredients, such as hydrating hyaluronic acid, anti-inflammatory chamomile and rose hip for elasticity, serums work way harder than your average spritz.
So good, you'll think of your serum spritz as way more than an add on. It will become an essential part of your skincare routine in no time. Use a serum mist after cleansing, on top of your make-up and even as a nourishing treat for hair, brows and nails.
We have selected a few of the hardest working serum mists to pique your interest.
Glo Skin Beauty Conditioning Mist
This product is part of a professional skincare range specifically designed by dermatologists to be used on both normal and post-procedure treated skin. Containing hyaluronic acid to attract and maintain moisture in dehydrated skin as well as chamomile to support the skin's natural barrier. Chamomile also provides antibacterial, anti-inflammatory and antiseptic properties making this ideal to help clear skin. Formulated with EGCG a potent antioxidant derived from green tea, the mist provides incredible illuminating and anti-inflammatory benefits. It is also loaded with rose hip seed oil to help preserve elasticity.
Skin Inc Pure Serum Mist
This mist provides the same powerful impact as the brand's signature serums in a convenient easy-to-use mist. Formulated with a variety of ingredients to provide both instant and long-lasting hydration, it includes small hyaluronic acid molecules that penetrate the outer layers of the skin for deeper more long-term hydration. Onsen water, known for restoring the skin's mineral balance and anti-inflammatory properties, soothes and calms redness, itch, and irritation from sensitive, acne, and blemish-prone skin.
Linda Meredith Hydrating Mist
This mist is an alcohol-free lotion, designed to instantly replace moisture loss after cleansing and throughout the day. Already nicknamed 'the key to the fountain of youth' due to its high percentage of hyaluronic acid, its trio of ingredients collagen, elastin and hyaluronic acid maintain skin health. It is also packed with therapeutic essential oils aloe vera, primrose and pine extracts.
Orglamic pink cactus serum mist
This 100 per cent organic serum mist combines precious prickly pear cactus, baobab and camellia japonica seed oils with an ultra-hydrating blend of cactus liquid concentrate. This multi-tasking glow-giver deeply infuses the skin with a shot of hydration and superfoods to prep the skin, while multiplying the moisturising and illuminating effects of your skincare routine. It also doubles as a makeup-setting and glow-enhancing spray, and can be used to provide mid-day hydration shots for instant radiance.