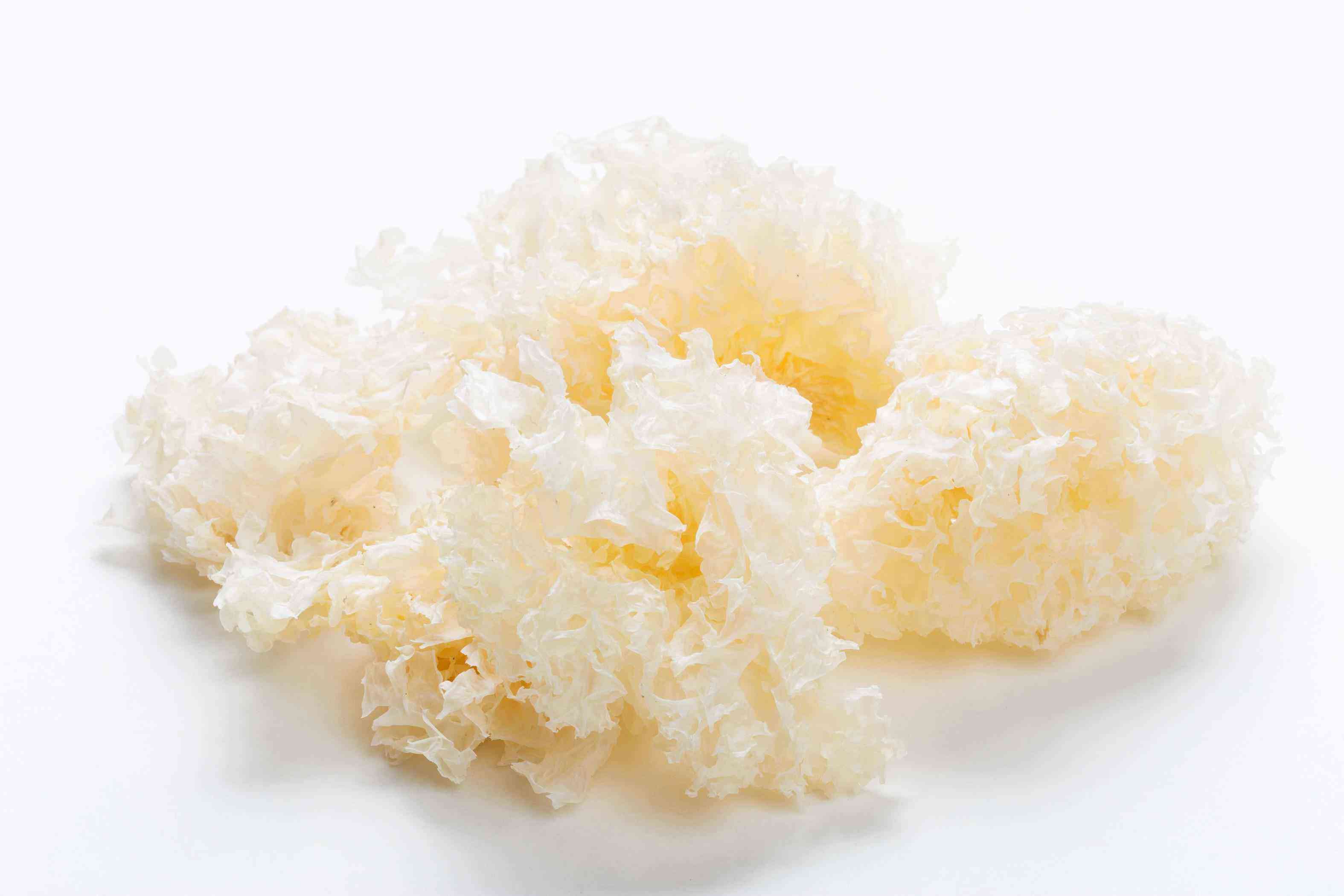 As averse as we might be to thinking of any fungus related item in connection with our intimate areas, it turns out that a tropical mushroom could be the answer to dryness and loss of elasticity down there.
Tremella, which you might know as snow mushroom or silver ear mushroom, is the key ingredient of a new vaginal cream by NeoVirgin. Already a hardworking nutrient, tremella fuciformis is widely used as a super-nutrient in Chinese cuisine because it is rich in dietary fibres and vitamin D. It is is also highly prized in Asian skincare and has been likened to hyaluronic acid for its hydrating abilities.
Now its anti-inflammatory, antioxidant, calming and tightening properties are being put to good use as a vaginal gel. The mushroom's high levels of viscosity help to strengthen and narrow the walls
of the vagina to increase muscle tone and elasticity.
At the same time, it's healing and calming properties relieve inflammation
and irritation inside the vagina.
If tremella has piqued your interest but vaginal gel isn't for you, there are an increasing number of products popping up around the world that utilise its properties.
Snow mushroom serum
Nature's sponge, tremella can hold 500 times its own weight in water, making it a powerhouse for skin hydration. Used as a serum, as in Volition's Snow Mushroom Water Serum, it not only intensively moisturises the skin but also supports natural collagen production and filters out free radical damage.
Face mask
Deliver deep, long-lasting hydration to your skin in the form of a snow mushroom face mask. T.E.N's White Snow Jelly Mask contains the tremella mushroom as the main raw material to help brighten and rejuvenate tired, dry faces.
Body lotion
Tremella body lotions will guarantee an anti-oxidant rich moisturising experience, matched only by hyaluronic acid in for moisture retention. The snow mushroom is packed with skin enriching polysaccharides to help deliver obsessively soft skin. Lone Bodycare's Tremella Body Lotion in chocolate mint smells so good you will want to eat it and is so natural that you probably could. The handcrafted, creamy base of antioxidant rich oils and hydrating Tremella mushroom combine with an infusion of vanilla bean coconut oil, enhanced with cacao and mint to leave you smelling and feeling completely pampered.
Snow mushroom Supplements
Tremella has been used in the Chinese herbal system for at least 2000 years and its mild flavour means that you can add it to almost any recipe for a skin hydrating boost. It is traditionally also said to nourish the lungs, heart, kidneys, brain, and stomach. Addictive Wellness' Get your Glow dietary supplement contains pure and potent tremella to help rehydrate and replenish fluids and increase natural hyaluronic acid levels to improve the moisture and elasticity of the skin.
There's a new magic mushroom in town and, unlike the more psychedelic version, with tremella you actually can believe your own eyes.