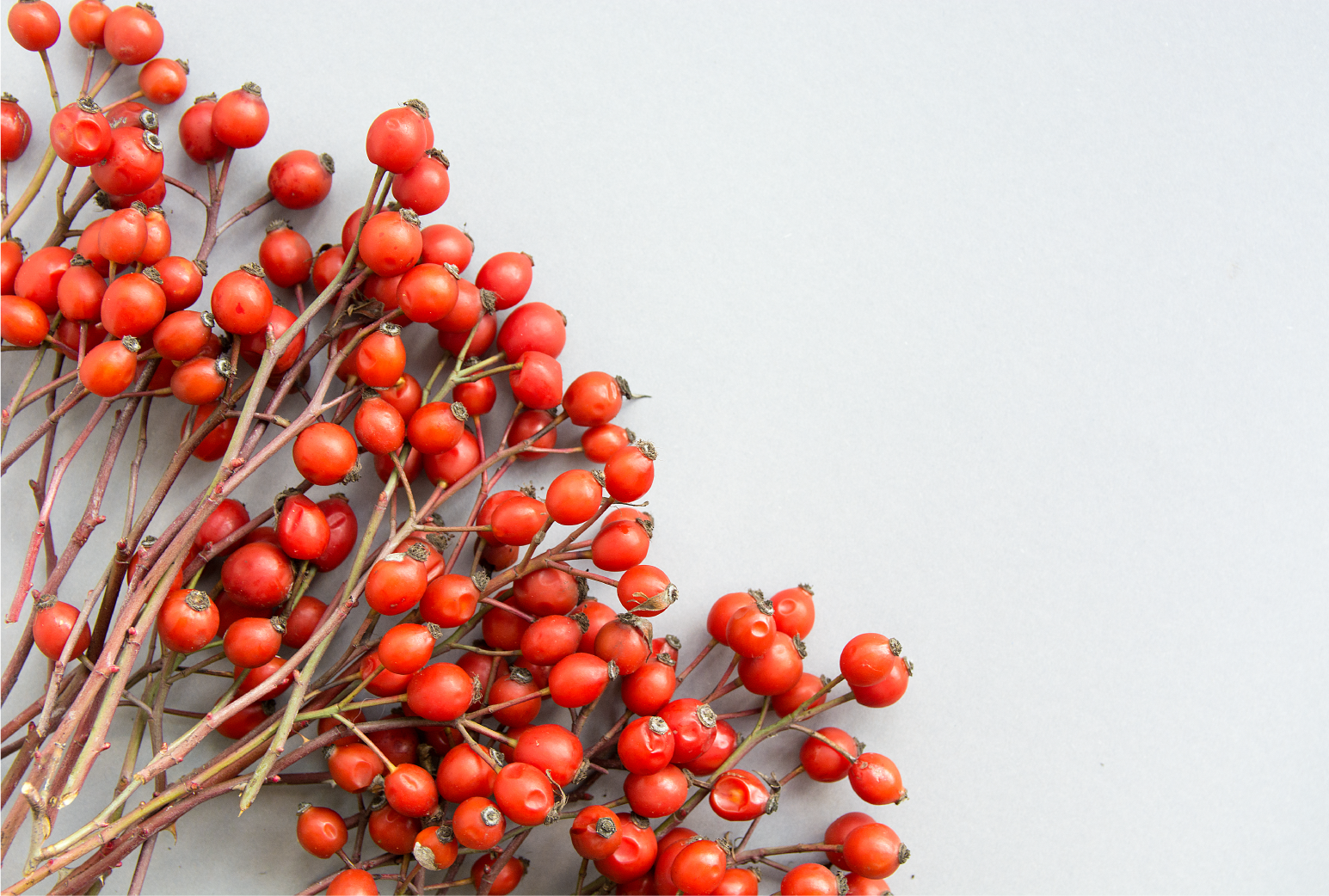 If you are looking for something to help repair, hydrate, brighten and strengthen your complexion, look no further than nature's superfood for the skin, rosehip oil. Part of the apple family, wild rosehips grow in South America, South Africa and Europe. The oil is extracted using a cold-pressing method where the rose bush seeds are squashed to release the oil.
This very specific process helps to maintain the nutritional value of the oil, which contains antioxidants, vitamins, omegas and fatty acids, making it an amazingly potent product when it comes to skincare.
Rich in fatty acids and omegas, rosehip oil doesn't actually contain vitamin C, however rosehip skins are thought to contain a higher content of vitamin C than many fruits.
One thing's for sure, adding this powerhouse product into your routine will help improve the health, tone and radiance of your skin.
The benefits of rosehip oil include:
Anti-ageing and firming:
Rosehip oil contains a form of vitamin A as well as essential fatty acids, helping smooth fine lines and wrinkles, brightening the skin and making it feel firmer.
Soothing:
The abundance of fatty acids
(
such as linoleic acid
)
contained in rosehip oil have been known to soothe irritated skin and redness.
Moisturising:
This is all thanks to nourishing fatty acids (omegas 3, 6 and 9). Rosehip oil hydrates but also helps with ceramide formation, which is essentially a substance that keeps the walls of skin cells strong so they can better retain moisture, hydrating the protective outer skin layer and giving your complexion radiance.
But it's benefits don't stop there – rosehip oil also known for fading scars and sun spots, targeting hyperpigmentation, reducing the appearance of stretch marks and more.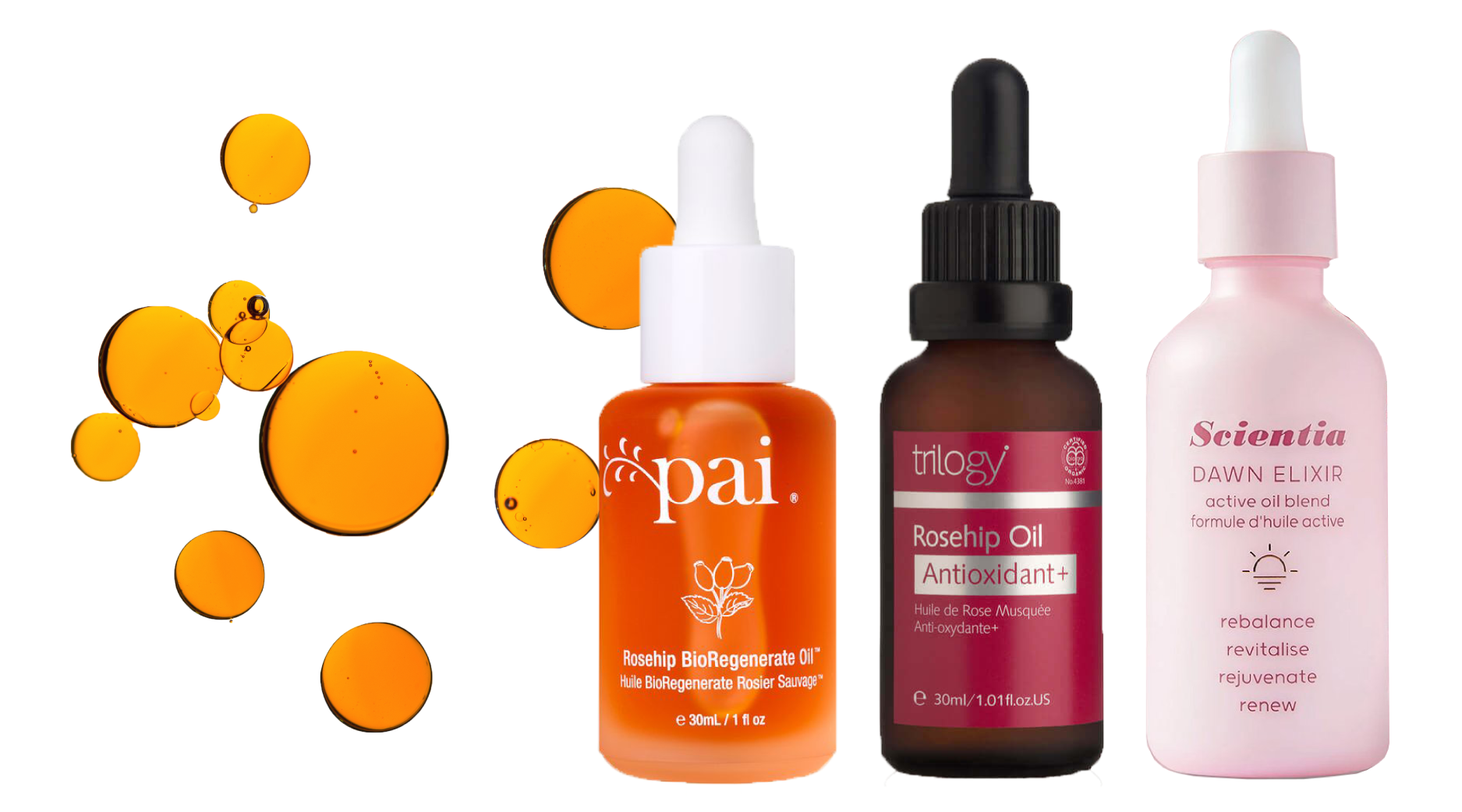 We recommend
Containing a highly concentrated blend of certified organic Andean rosehip fruit and seed oil,
Pai Rosehip BioRegenerate Oil
is rich in omegas to help regenerate skin without irritation. The vegan formula is suitable for all skin types, including eczema-prone skin, and also helps restore balance to unpredictable skin. Use in conjunction with
Pai Light Work Rosehip Cleansing Oil
for radiant results.
Cult New Zealand brand Trilogy has supercharged its bestselling rosehip oil with a unique formulation called Rosapene, promising healthier, younger looking skin.
Trilogy Rosehip Oil Antioxidant+
contains essential fatty acids with super antioxidants, lycopene and phytosterol – it's deeply moisturising while helping to protect against environmental free radical damage.
Scientia
Dawn Elixir
includes a blend of rosehip oil wild harvested in Lesotho, Turkey and pressed by a local business, alongside 22 other ingredients sourced from around the world. 100% natural and vegan, the elixir is packed with skin-loving antioxidants, omegas and vitamins.