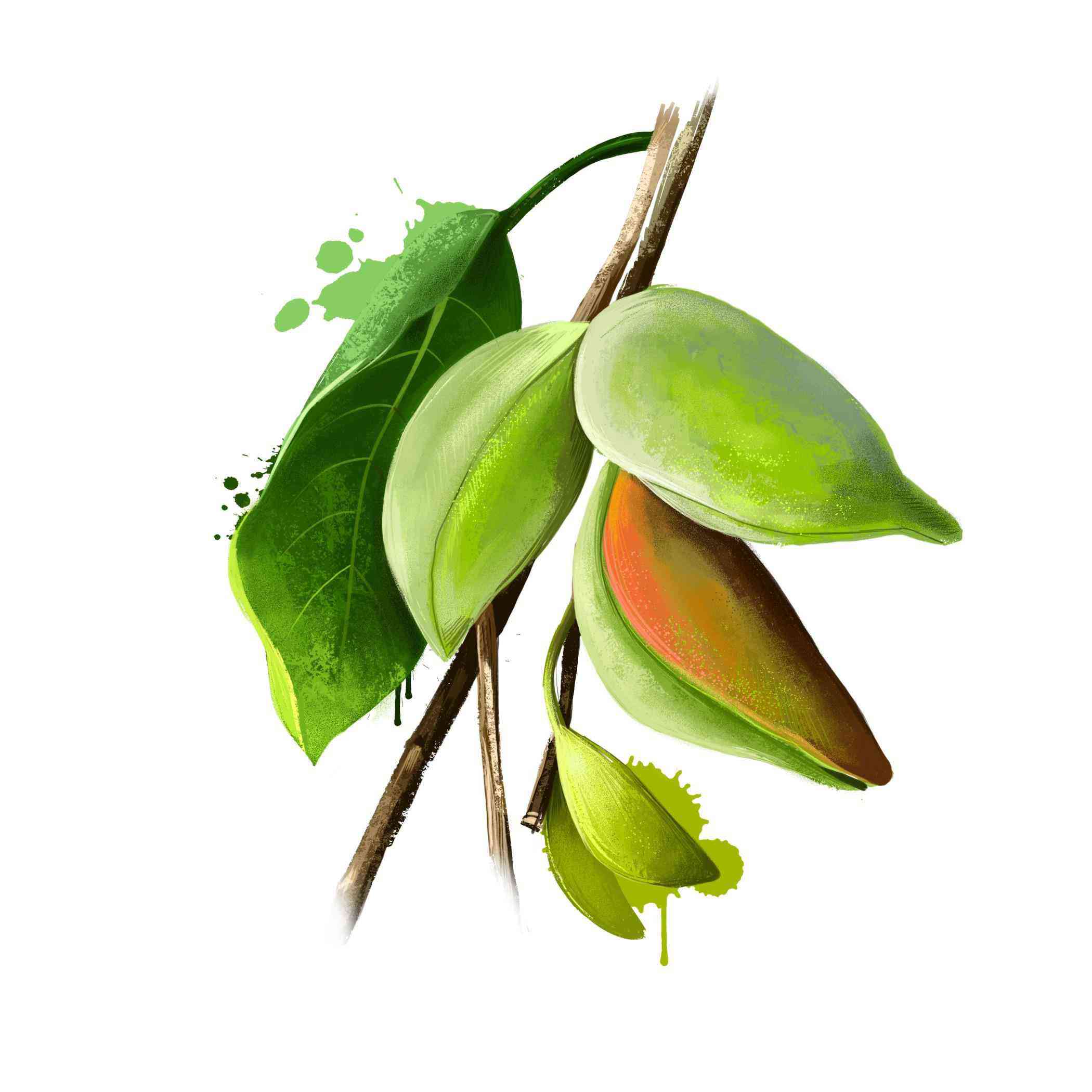 Kakadu plum, also called gubinge, billygoat or murunga, contains the highest concentration of vitamin C of most fruits—100 times more than oranges. This almond sized fruit is similar to a gooseberry and yellow-green in colour.
Aborigines have lived in the Kakadu park area for tens of thousands of years. As nutrient-rich fruits, Kakadu plums have been a traditional source of bush tucker for people during long treks or hunting trips. It was also traditionally pounded and used as an antiseptic and a soothing balm for aching limbs.
Now, skincare specialists are borrowing from ancient wisdom to create nutrient-packed skincare with a whole host of benefits.
Fine lines and wrinkles
The antioxidants in the Kakadu plum can help reduce the appearance of fine lines and wrinkles and boost collagen production, thanks to the fruit's potent amount of vitamin C. The gallic acid in the Kakadu plum also works as an astringent to combat bacteria.
Dark circles or under-eye puffiness
The fruit's extract of vitamins C and E along with carotenoids and folic acid can help reduce puffiness and dark circles under the eyes. These nutrients reverse the properties of free radicals and therefore lessen the appearance of ageing skin.
Dark spots
Kakadu plum extract can be effective in reducing the appearance of dark spots, improving skin discolouration and restoring the skin's natural, even tone. The main cause of dark spots, also known as age spots or liver spots, is exposure to the sun's ultraviolet (UV) light. UV rays stimulate the production of melanin, a substance that gives colour to the skin. When you are over-exposed to UV rays, melanin accumulates in certain areas and in higher concentration this can contribute to dark spots.
Skin
p
rotection
against UV damage
Vitamin C helps protect the skin from UV damage due to its antioxidant properties. Antioxidants fight the effects of dangerous molecules known as free radicals, which are harmful to body tissue and skin. Daily aggravators include sun exposure, pollution, cigarette smoke and stress.
(Kakadu) Plum Pickings
Skincare specialists Eviternity have developed a serum using Kakadu plum as one of its key ingredients. Eviternity 20 per cent Vitamin C and Hyaluronic Acid Age Defence Tropical Super Serum has been formulated as a one stop shop to help reduce the appearance of fine lines, wrinkles, age spots and dull, tired looking skin.
DermaDoctor Kakadu C Amethyst Clay Detox Mask—although you will look like a plum on application, it's worth it because the Kakadu plum extract promotes glowing, even skin tone while and kaolin and bentonite clays deep clean and absorb oil.
Jurlique Purely Bright Night Moisturiser with Vitabrightkx, is a rich moisturiser combining Kakadu plum with other brightening ingredients, like turmeric and liquorice-root extracts to work on dark spots.
Molton Brown has got in on the act to use Kakadu's potent vitamin C content to power up their haircare. Their Plum-Kadu Glossing Shampoo and Conditioner contain Kakadu plum as a shine enhancer to leave hair gleaming.