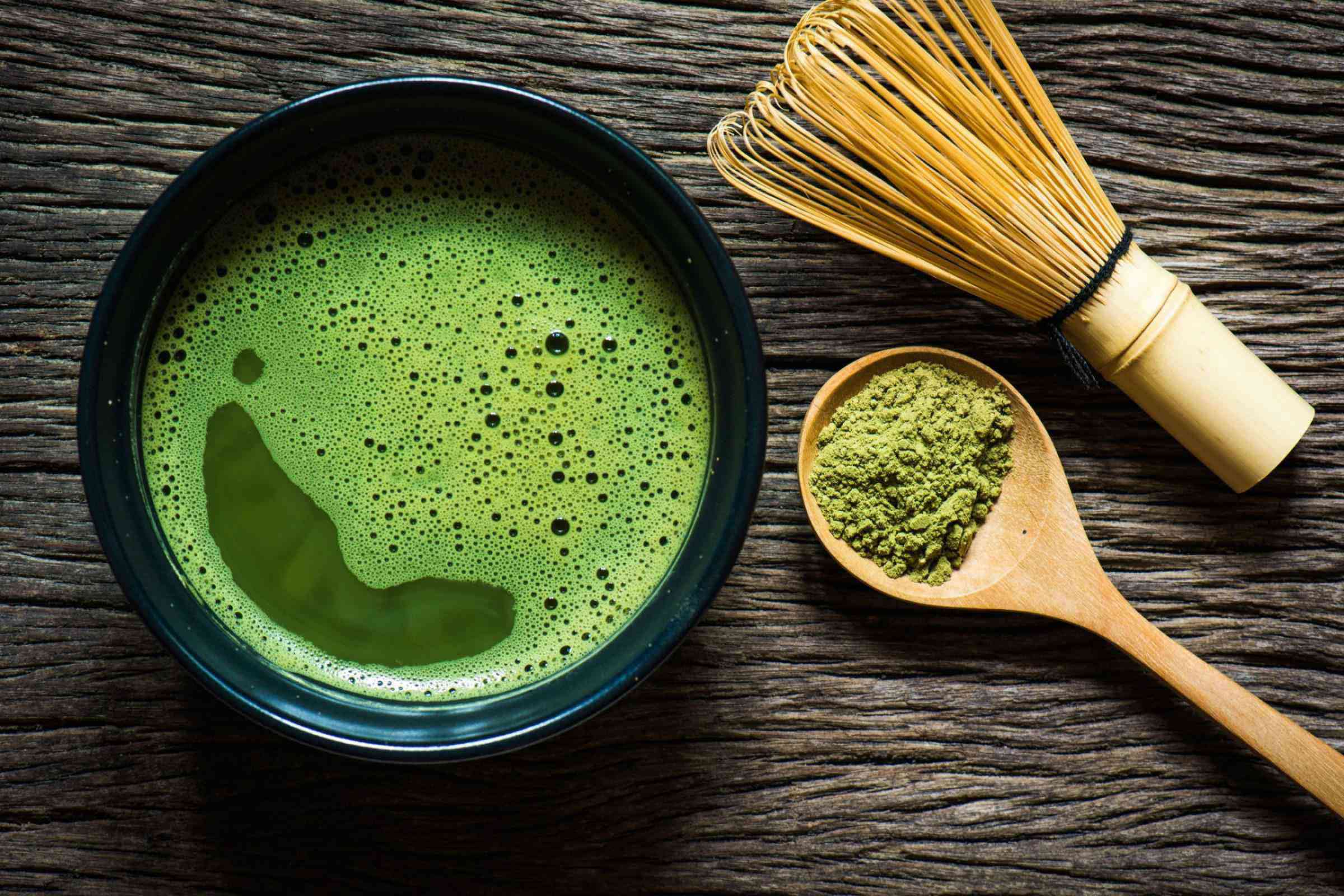 Thinking about a new year detox? There are a wide range of procedures available to help get you swiftly back on track, but you don't always have to blow the budget to feel your best.
Here are four quick and simple detox steps to help you feel naturally refreshed...
Take your tea green and snack on turmeric
Matcha
green tea
contains high levels of catechin polyphenols, which prevents damaging alcohol toxins from recirculating in the body. It also encourages the body to make more glutathione, a liver antioxidant which makes it easier for your body to process alcohol.
Adding
turmeric
to your diet will ease the digestion of rich foods, cleansing the body of toxins and stimulating the liver and gall bladders' production of bile to improve digestion.
Quench your skin's thirst
Consuming excessive amounts of
sugar
and refined carbohydrates dehydrates skin and lowers moisture levels. Hydrate your skin by drinking at least two litres of water a day and give it an extra helping hand by applying a moisturising
sheet mask
.
Over-indulging on
alcohol
triggers breakouts, hormone disruption and puffiness. To reverse this, incorporate retinols into your routine by purchasing a serum or moisturiser with a high concentration:
retinols
increase cell turnover and encourage the production of collagen to improve skin tone and texture.
Scrub away stains
Red wine contains chemical compounds chromogens, which attaches to cracks in tooth enamel and stains your teeth. The acidity of red wine deteriorates enamel further, making
teeth staining
even more prominent.
Using a toothpaste daily that contains activated charcoal technology, such as White Glo Charcoal Deep Stain remover toothpaste, will eradicate stains by absorbing colour particles to leave teeth sparkling white. The low abrasion formula means that it is suitable for everyday use, detoxifying the mouth and
whitening teeth
.
Going
vegan
? Switch to White Glo Pure & Natural toothpaste, which contains no sodium lauryl sulfate, sodium laureth sulfate, fluoride or bleaches.
Strengthen your hair
Alcohol also dehydrates hair, making it brittle and prone to split ends. Using
coconut oil
cleanses the scalp and removes dirt, eradicating split ends and dullness: apply by rubbing warm coconut oil onto wet hair and leaving on for one to two hours, before washing out.
Alternatively,
aloe vera gel
is another good all-rounder. It contains proteolytic enzymes that remove dead skin cells while promoting healthy hair growth and has anti-inflammatory properties which help to prevent split ends.