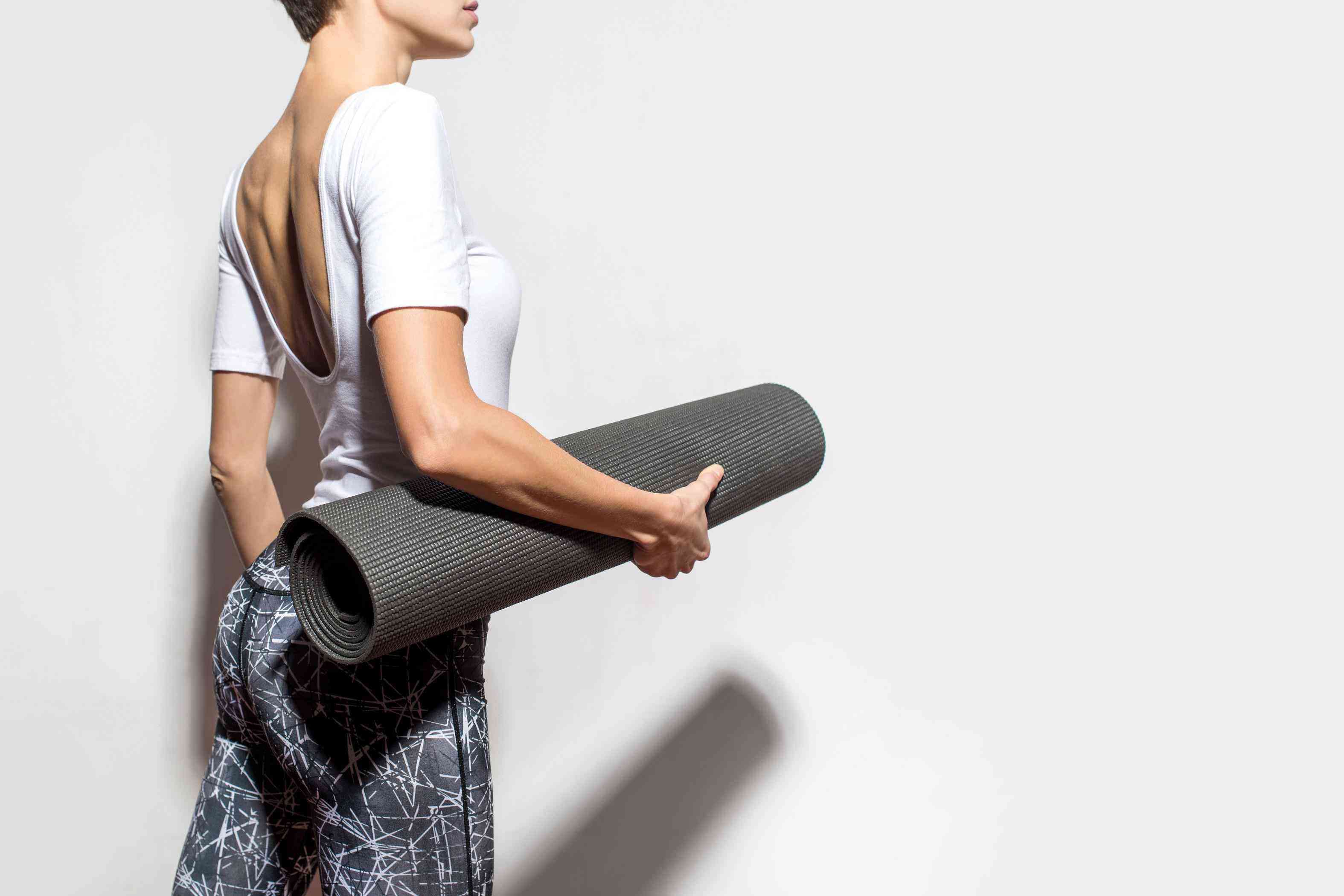 The meditative, dance-like practice of Yoga Synergy was developed in 1984 by physiotherapists Simon Borg-Olivier and Bianca Machliss, and aims to adapt Eastern body wisdom to benefit Western bodies affected by a culture reliant on desk-bound, sedentary lifestyles.
There seems to be a type of yoga to suit every interest nowadays, from power yoga to doga (yoga with your dog). So, does the West really need another way to practise yoga?
Yoga teacher Eva Kincsei, 35, firmly believes so. Hungarian born Kincsei has been teaching Yoga Synergy in London since 2012, leading small groups and one-to-one sessions allow her to tailor-make movements to suit clients' needs. Kincsei found Yoga Synergy on her own journey back to health.
Practicing Ashtanga had resulted in a bulging vertebra and excruciating back pain. Practicing Yoga Synergy helped to heal Kincsei's injury and rid her of back pain completely.
We spoke to Kincsei to find out more about this unique style of yoga:
What exactly is Yoga Synergy?
Yoga Synergy contains all the elements and aspects of most modern yoga, but the order of learning these is different.
Bianca and Simon have not only been yoga practitioners for more than thirty years, they have also been physiotherapists for almost the same amount of time.
They understand how both the eastern and the western systems relate to the modern body, and have developed this 'synergy' of systems, which continues to adapt as techniques are mastered abilities change.
To begin, you learn essential principles, such as how to move actively from the core, natural breathing and flow. After mastering the fundamentals, students proceed to the more complex postures, movements and breathing exercises.
Without understanding and mastering the basic principles, the more complex movements and breathing techniques will only make people with modern bodies—those of us who live in chairs from five to 15 hours per day—over-breathe, over-stretch and over-tense, and that kills the essence of yoga.
What makes Yoga Synergy different?
Yoga Synergy is especially effective and safe for people with pre-existing conditions and previous injuries because it is based on a deep understanding of anatomy and physiology, modern medical science and traditional hatha yoga.
Sessions are tailored to the needs of the modern body living a sedentary, mostly chair-based lifestyle.
This practice is characterised by flowing, active movement from the core synchronises with natural breathing.
It is highly effective in improving fitness, strength and flexibility and is one of the safest forms of yoga you can do because it removes common risks, such as over-breathing, over-stretching and over-tensing.
Who would you recommend this style of yoga to?
I would recommend Yoga Synergy to anyone who wants to deepen their understanding of posture, movement and breathing.
It's particularly beneficial to those of us who spend a lot of time chained to our desks and to people who have been previously injured by other forms of yoga and exercise.
It's a meditative practice and would appeal to anyone who likes the sensation of being absorbed and 'in the zone'.