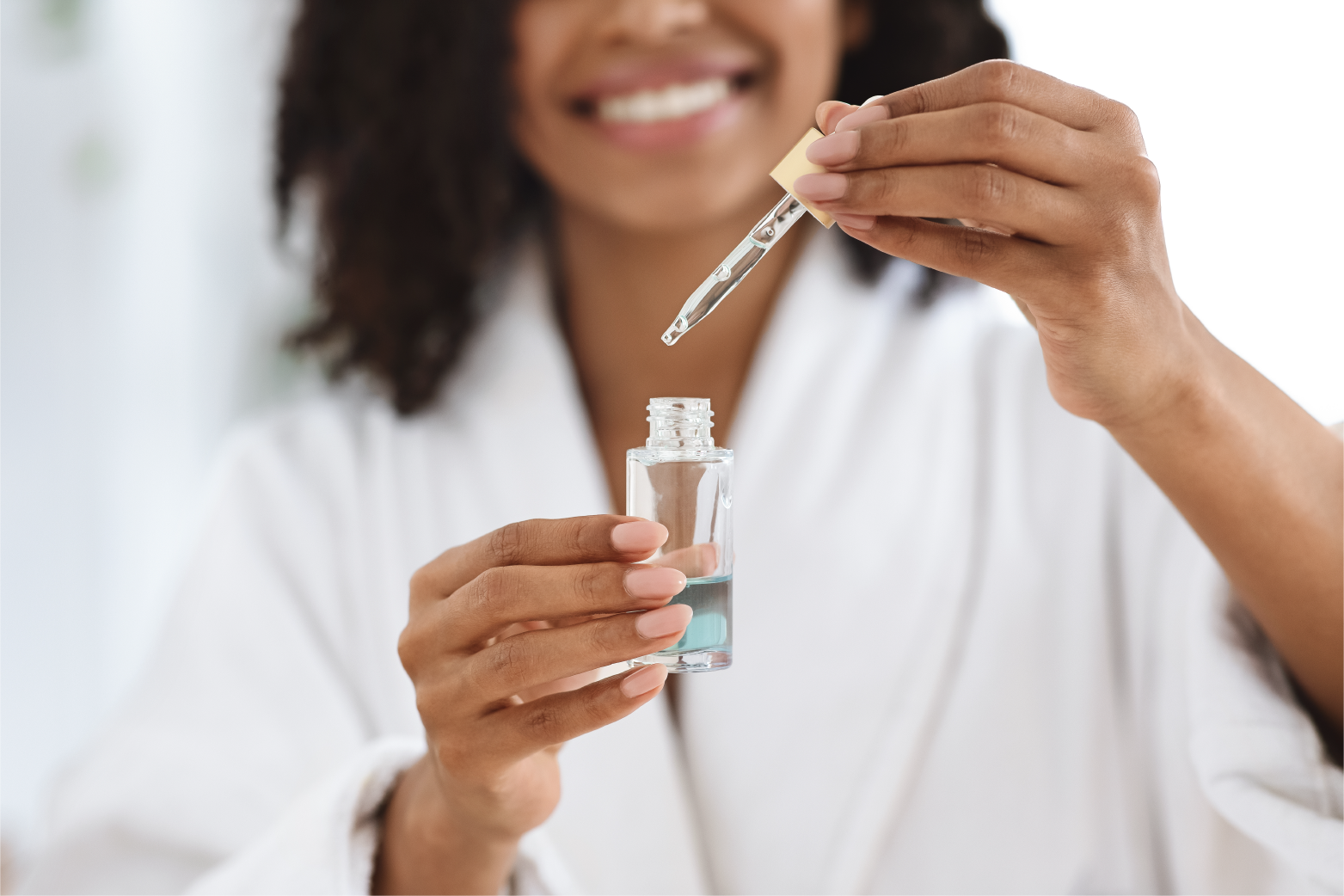 Skincare acids are becoming increasingly popular, however it can be confusing to work out which acid and which
acid-based peel
is right for your skin type, colour and individual beauty blight, be it wrinkles,
pigmentation
or acne.
"Choosing the right peel will ensure you get the best results for your skin," says Dr Ifeoma Ejikeme, EV Editorial Panel member and Medical Director at Adonia Medical Clinic in London.
"If you are acne prone it will prevent flare ups, and if you have dry skin it will prevent skin irritation.
In darker skins
, using the wrong peels can cause hyperpigmentation.
"In my practice I treat a lot of hyperpigmentation caused by incorrect products and peels being used on dark skin. There are lots of safe alternatives, you just need to know
which one to use
, when and for how long."
With the help of Dr Ejikeme, we explain how to choose the right acid for your skin type:
Salicylic Acid: For oily and acne-prone skin
Salicylic acid
is made from the same family as aspirin. It exfoliates and reduces excess oil in the skin, helping to reduce acne breakouts. Look for products with 2% strength and add to your evening skin regime when cleansing.
Lactic Acid: For dry skin and rosacea
Derived from cow's milk,
lactic acid
is unusual in that it exfoliates but also hydrates by pulling water into the skin.
Glycolic Acid: For all skin types
Derived from sugar cane,
glycolic acid
is a very small molecule that deeply penetrates the skin, exfoliating and brightening. As it is strong, it should only be used once a week as an exfoliator on the face with a product at 10% strength. It should also not be used long term, so take a break after a couple of months.
Mandelic Acid: For darker skin
Glycolic acid is great for skin types 1-3, but
mandelic acid
is better for darker skin, yet is often overlooked. Made from almonds, the molecules are larger which makes it good for brightening darker skin types without causing pigmentation.
Hyaluronic Acid: Not an acid!
Hyaluronic acid
is not an active acid like the others above—it is a molecule found naturally in the skin where it is abundant. It acts like a sponge, holding a thousand times itself in water, making it a great product to add into your skincare regime after cleansing and before putting on your moisturiser or other daily serums.