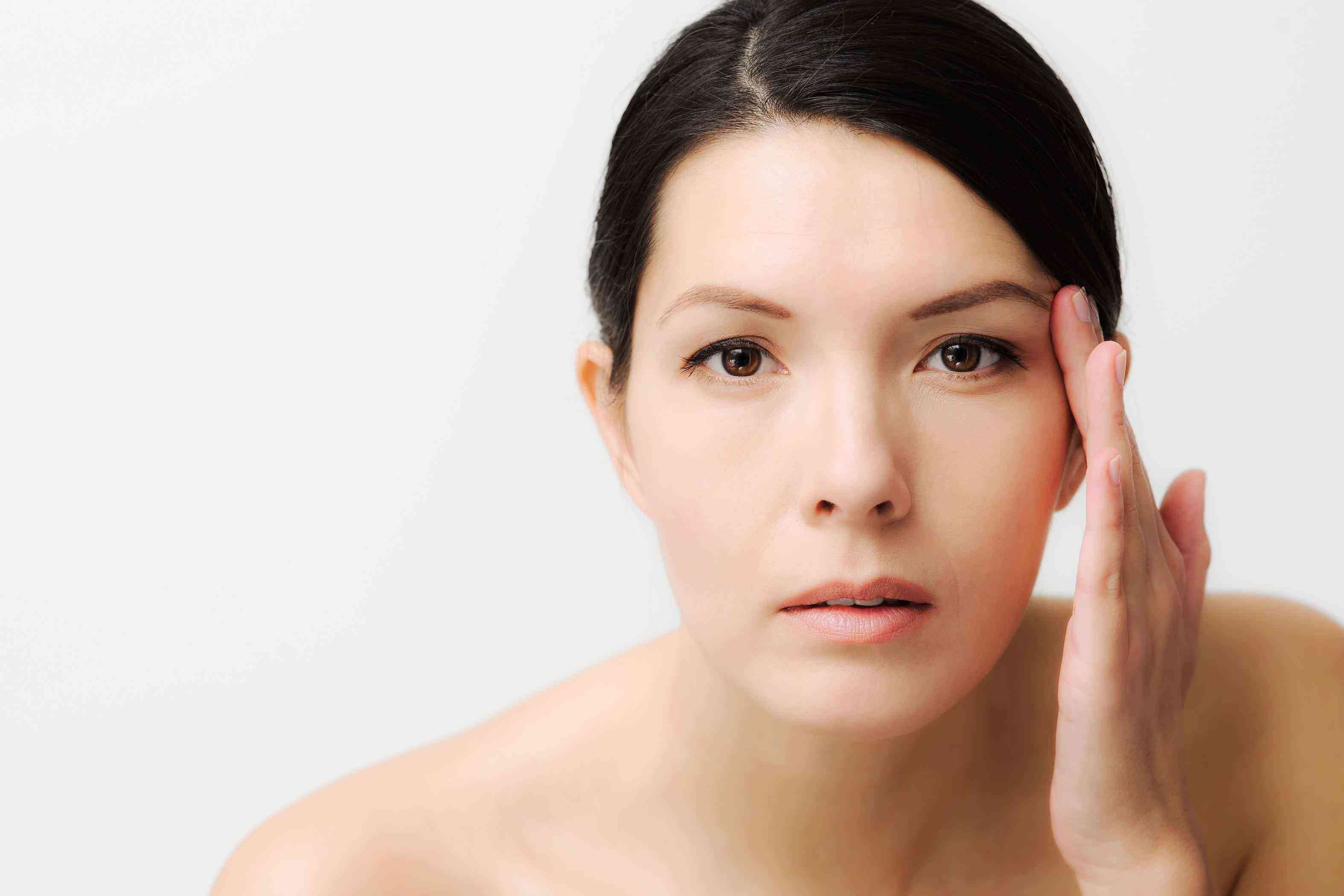 Mrs Shah-Desai is an oculoplastic surgeon with over 20 years of surgical experience treating intricate facial anatomy. She is a specialist in eye rejuvenation treatments, achieving natural-looking results which give the patient a younger, fresher, less tired-looking appearance.More recently Shah-Desai has poured her expertise into Eye Boost, an exacting eye treatment that works harder than ordinary 'tear trough' treatments and delivers effective, natural looking results.
The tear trough is the area between your cheek and lower eyelid. As we age, we lose volume in this area sometimes causing under-eye dark circles to appear. An effective treatment is to inject filler into this area—restoring the lost volume and reducing the appearance of dark circles.
What drew you to specialise in the eye area?
I enjoy the challenge of rejuvenating the aesthetic epicentre of the face as the eye area is one of the most demanding areas because of its intricate functioning anatomy. If you do a procedure on the arm or abdomen, you can hide it easier, if the results are not optimum. But when you do a procedure around the eye, there is nowhere to hide—it is there for the world to see. It is a very high-intensity, delicate and unforgiving area, both surgically and non-surgically and that's what I love about it, the fact that you have to be a "scientific artist" at the top of your game to treat this challenging area.
Why did you develop Eye Boost?
Over the last 15 years, I have seen an increasing number of patients present to me with tear trough complications from treatments done elsewhere. I feel this is due to a lack of proper understanding of the form & function of the peri-orbital tissues. Many patients with dark under eye circles are often over treated with volume in an attempt to improve pigmentation.
Thinning eyelid skin, is 'atrophic' with loss of subcutaneous fat and is poorly identified by many practitioners as it is challenging to treat. Thin eyelid skin cannot be treated by placing dermal fillers on the bone at the lid-cheek junction hollow (the traditional method of treating a tear trough hollow) so I developed this concept of plumping the thin eyelid skin by using a hydrating skin booster.
What makes Eye Boost stand out from other treatments?
Eye boost is like airbrushing the lower eyelid, by subtly treating the true tear trough hollow and plumping eyelid skin to give a more natural, youthful restoration of the under-eye area and avoiding overfilling the tear trough at the lid cheek junction.
More about Eye Boost
Eye Boost is delivered using Restylane vital light, a cross-linked filler, which is injected in a series of nano-droplets into the eyelid skin and tear trough area.
The cost of treatment starts at £540.