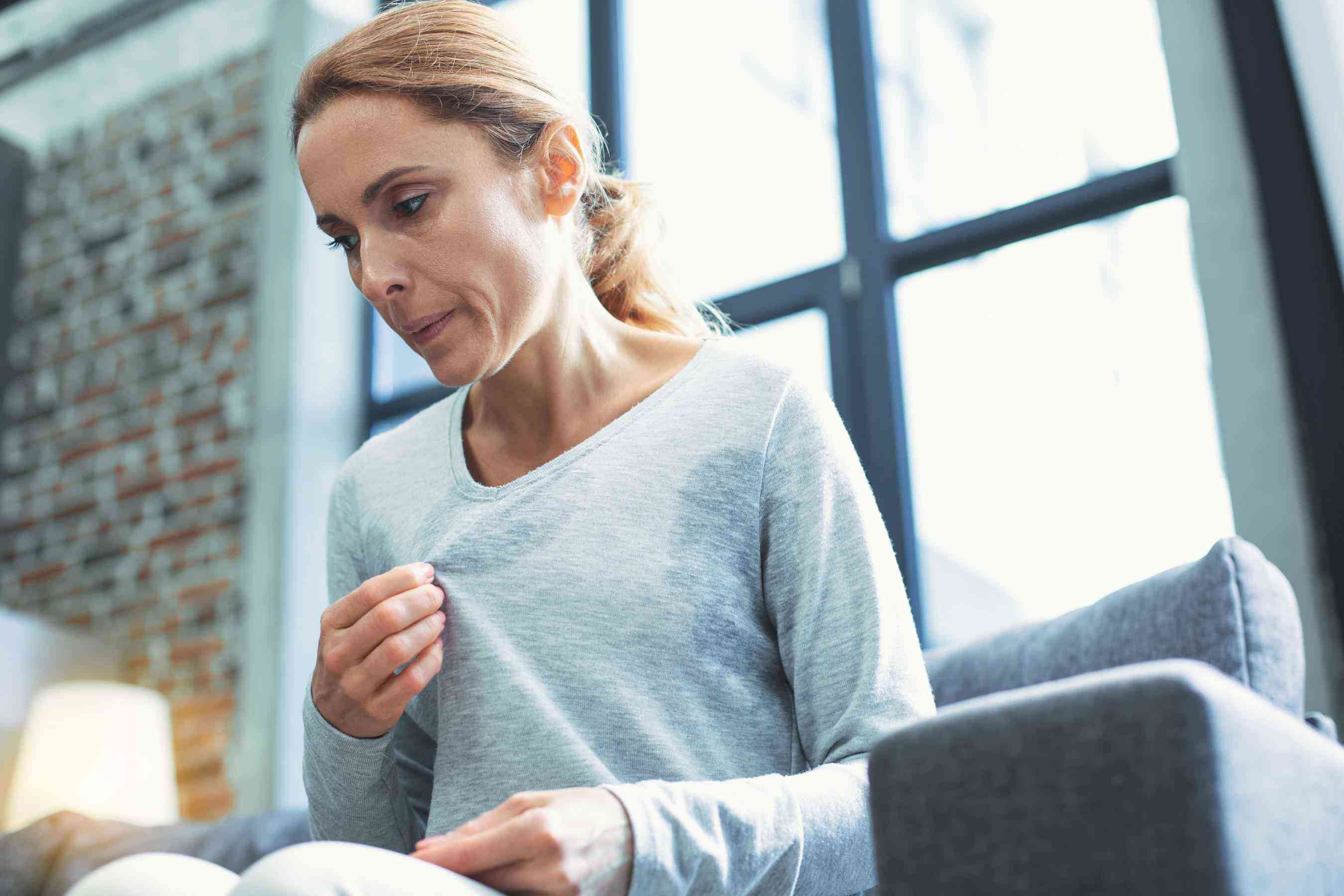 Now a new clothing range has launched and aims to challenge traditional stereotypes of the menopause by creating a stylish campaign for hot flush apparel.
Become
's innovative new range of basics help women to manage the most common symptom of the menopause. The full range of basics includes a tank and pants in black and biscuit, in a range of sizes.
Named the New Menopause, the range is specifically designed to regulate body temperature during a hot flush. Trademarked Anti-Flush Technology helps to regulate temperature during a hot flush using innovative, patent-pending, fabrics to keep the body cool and dry.
Become's new range is made with scientifically developed fabric technologies to address sudden surges in heat, profuse sweating and extreme chilling sensations associated with the hot flush. The seamless knit technology wicks moisture and heat away from the body as temperature increases. When the body begins the rapid cool down, it transfers the heat back to prevent the chills while staying dry.
Women can start getting hot flushes as early as mid-30s, but, because it's seen as something that happens when you are getting old, symptoms can go undiagnosed for years. By challenging the representation of menopausal women, Become aims to change the conversation to make it easier for women to recognise their experiences and help them to manage their symptoms.
Radiesha Daluwatte-Leanage, Become's Chief Anti-Flush Officer, says: "We are excited to be launching our range of intelligent basics. We have been developing this technology and refining our design for almost two years to find the most effective solution to hot flushes. Over 75 per cent of menopausal women experience hot flushes but, until now, no major apparel brand has developed technology to help them manage those heat surges and rapid cool downs."
Founded in 2016 Become, is a women-driven start-up incubated by a Sri Lankan apparel manufacturer, which employs over 70 per cent women.