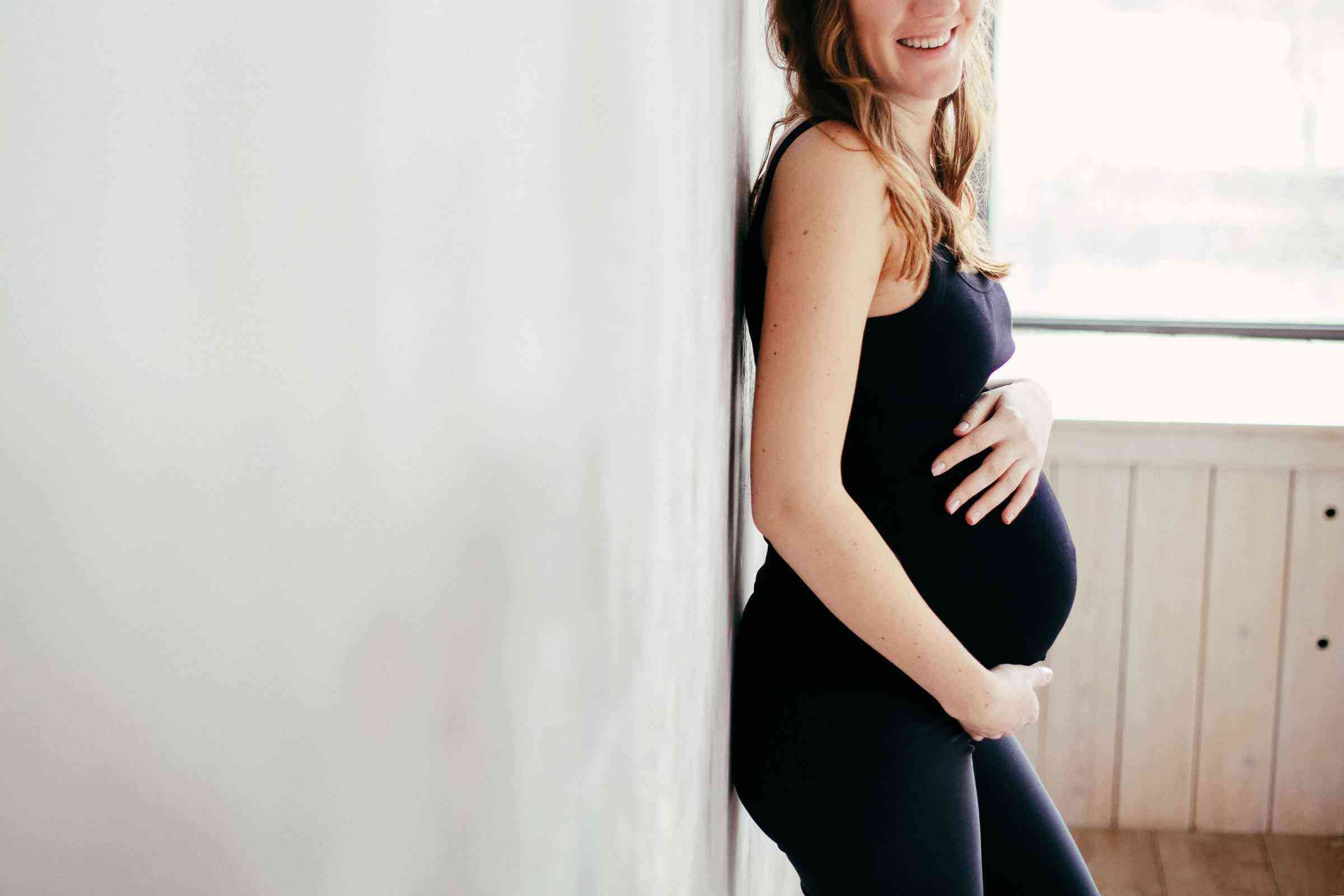 Whether recovering from injury, supporting your body in pregnancy or getting back into shape after giving birth, there is now an item of compression clothing to give your body the extra TLC it needs.
Nadja Collin from Macom, the UK's leading distributor of medical grade compression garments, says: "Compression therapy has been used to heal injuries for years, from sprained ankles to varicose veins. More recently, compression techniques have evolved to become an essential part of post-surgery healing, providing support, minimising bruising and swelling, reducing the risk of complications and speeding up recovery."
Compression in pregnancy
Many women develop weakened, separated abdominal muscles during pregnancy. This happens as a result of the growing uterus stretching the two large parallel bands of muscles that meet in the middle of the stomach. Known as Diastasis Recti, this abdominal separation causes the middle of the abdomen to bulge outwards.
Wearing compression shapewear during your pregnancy can help to prevent Diastasis Recti from developing all together by alleviating the pressure on the abdominals. Back pain can also be avoided or alleviated thanks to the supportive nature of specifically designed shapewear items. It is important that the growing bump isn't at any stage compressed, rather cocooned while the legs and the back of the spine benefit from compression.
Specialised compression wear called bump bands provide compression for women suffering from pelvic girdle pain, which is common during the second trimester and beyond. Water retention in the legs is also common in pregnancy and can become very uncomfortable. Wearing pregnancy compression shorts, which have an expandable belly panel, helps to reduce water build up in the legs.
Mums to be can choose from light to medium compression shapewear depending on the stage of pregnancy and the amount of compression wanted. And you may be surprised by their decidedly anti-Grandma appeal.
KJ Couture has created a range of compression underwear with their patented material DuraFit. The range is designed to support growing bellies and provides the added bonus of a natural butt and bust-lifting effect to boot.
Post-natal compression
Compression garments can help to utilise your body's natural contractions to help reduce the uterus and begin to close the abdominal wall. And they have the added benefit of streamlining your silhouette during your post-partum recovery.
After a c-section, compression therapy will prevent bleeding, reduce infections and care for scar tissue, ensuring it heals well and neatly. They can also help with pain management after birth as it can be difficult to stand upright when the abdomen and back feel sore, especially if there has been an epidural fitted.
The range of products now available with varying levels of support means that you can start wearing post-natal compression items in the hospital. Compression wear by Macom
can be worn straight after delivery due to the breathable, hypoallergenic, medical grade compression fabric. Shapewear brand Leonisa also does a particularly slinky range worth a browse.
Swifter recovery from injuries
The main functions of compression therapy are to improve skin recovery and maintain a consistent external pressure on deep tissues to lessen the chances of common post-surgery complications.
Compression items also help to reduce swelling and decreases the amount of bruising. On top of that, good compression garments assist the body's natural lymphatic system, flushing away any excess inflammatory fluids from the wound sites. Continual external pressure keeps the skin smooth and evenly compressed, minimising the chances of sagging, and improving the appearance of scars.
Macom works closely with surgeons to tailor-make items for specific needs. Compression clothing can be used to support healing after more procedures than many of us even know exist, from breast augmentation to tummy tucks to calf implants and much more.
Macom's Nadja Collin says: "Thanks to the success and feedback from patients, surgeons are recognising compression as an integral aspect to the healing process following cosmetic surgery.
Comfort is one of our top priorities because we want people to be able to wear them for as long as necessary and get the best possible post-surgery results."
Maybe Grandma was on to something after all. Time to think again about compression.