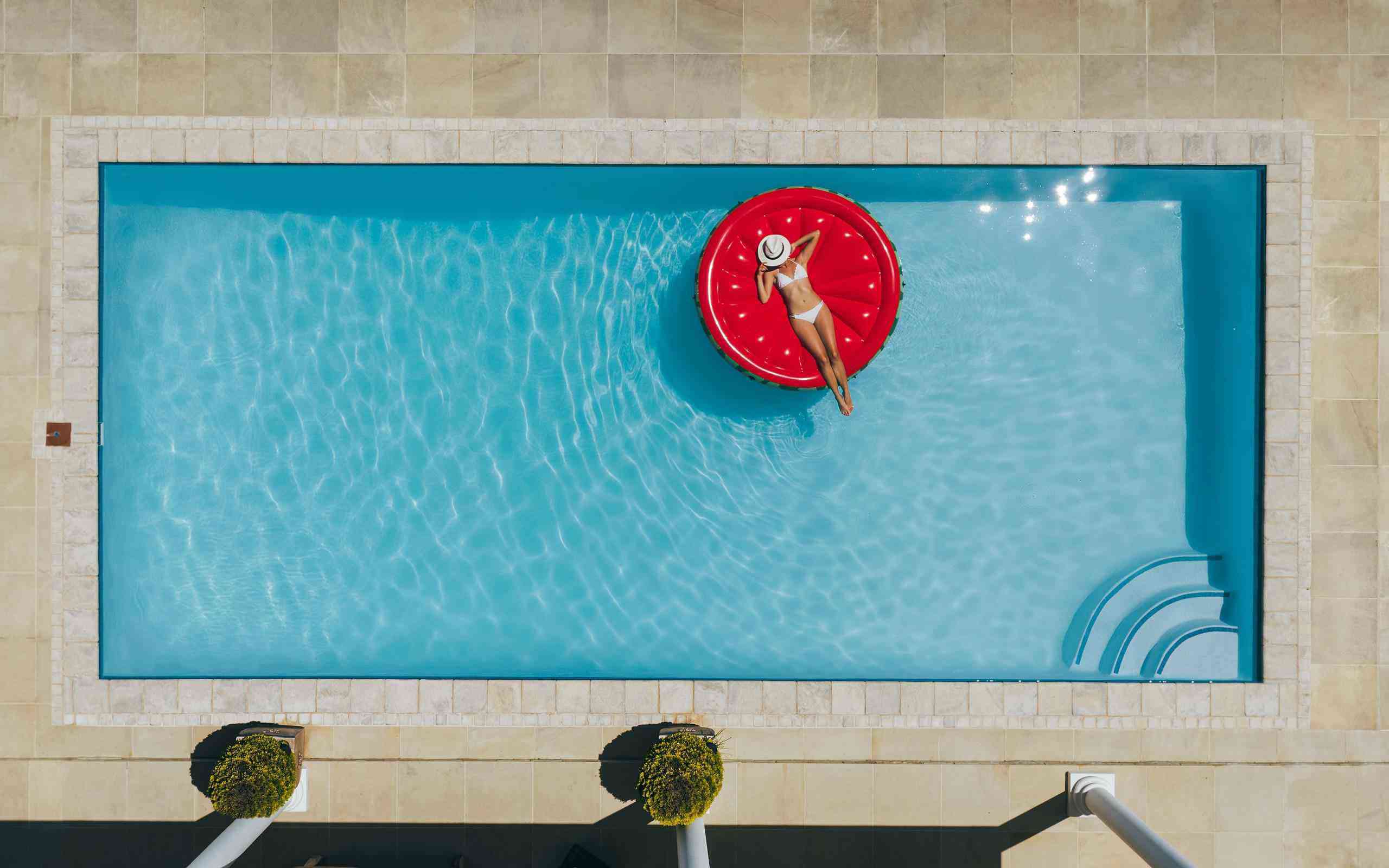 But not all sun care products are created equally and it can be hard to work out which products are right for us.
We've handpicked nine of the best sun care products in the market to suit every need and budget.
Best for face High end Sisley Paris Super Soin Solaire Youth Protector for Face SPF 50. 40ml, £121.00, Sisley
Great for fair or sun sensitive skin, this silky-smooth cream is an ideal summer skincare splurge. A combination of UVA and UVB filters and active ingredients vitamin E and Edelweiss extract help to protect against sun and photo-ageing. Naturally scented with essential oils of sage and marjoram, this water-resistant sunscreen also contains shea butter, camellia oil and mango extract to help recover suppleness and moisture.
Mid-range
Clarins Sun Wrinkle Control Cream for Face UVB/UVA 30. 75ml, £21.50, Clarins
Suitable for most skin types, this lightweight cream absorbs quickly into your skin and won't clog pores like some heavier feeling creams. Its UVA-UVB filters provide a good level of sun protection and ingredients like aloe vera and kiwi fruit will keep your skin moisturised and protects against dehydration. You can apply it in the morning before make-up, leaving you with no excuses not to wear a daily sunscreen.
Budget Nivea Sun UV Face Moisture Mousse SPF 50+ Very High. 50ml, £8, Superdrug
For those on a budget, this is a great option. This light product will be a revelation to people who hate the sticky feeling left by some sun creams and it makes it suitable for daily use. Its immediate UVA/UVB protection guards sunburn and premature skin ageing, leaving your skin feeling soft without greasiness.
Best for body
High end
Jurlique Sun Specialist SPF 40 High Protection Cream. 100ml, £27, Jurlique
At the more expensive end of the scale, this rich cream, delivers high protection against UVA and UVB rays. Its powerful combination of vitamins, minerals, amino acids, fatty acids and natural emollients also nourish the skin to keep is feeling hydrated and smooth.
Mid-range La Roche-Posay Anthelios Sun Cream Body Spray SPF 50+. 200ml, £17.50, Boots
French brand La Roche-Posay is the go-to brand for anyone with easily-irritated skin and they offer one of the best protections against ageing for a mid-priced range. It comes in a lightweight spray, which belies is high SPF and is highly water resistant – a great poolside companion.
Budget Lacura SPF30 Moisturising Sun Lotion. 200ml, £1.99, Aldi
One of the 13 sunscreens that passed the Which? SPF test, this water-resistant sun lotion contains vitamin E and green tea to deliver 24-hour moisturisation as well as high UVA and UVB protection.
Best for children High end
Sunsense Sun Protection Ultra SPF 50+. 500ml, £33, John Lewis
It may seem expensive but this easy to apply milk is in fact a bargain bucket full of high factor, water-resistant sunscreen, allowing you to cover your kids head to toe. Good for sensitive and even allergy prone skins, this lightweight lotion is suitable for the whole family.
Mid-range Vichy Ideal Soleil Children's SPF50 Face & Body Lotion Spray. 200ml, £12.00, Feelunique
This is a creamy, water-resistant spray that absorbs easily while leaving behind a light residue, helping parents gauge coverage more easily. This hypo-allergenic, paraben and perfume-free formula can be spritzed at even the most awkward of angles, making it a good choice for use on restless children.
Budget
Nivea Sun Kids Moisturising Sun Trigger Spray SPF50. 300ml, £7, Tesco
Nivea rides high in the budget category once again. The trigger spray adds an element of fun to putting on sunscreen that might just help you to squeeze a little more patience out of your children. It comes in a good, family-size bottle and provides a lightweight feel, despite its high SPF. Another advantage of the spray is the excellent coverage and the water-resistant formula is easily absorbed into the skin.