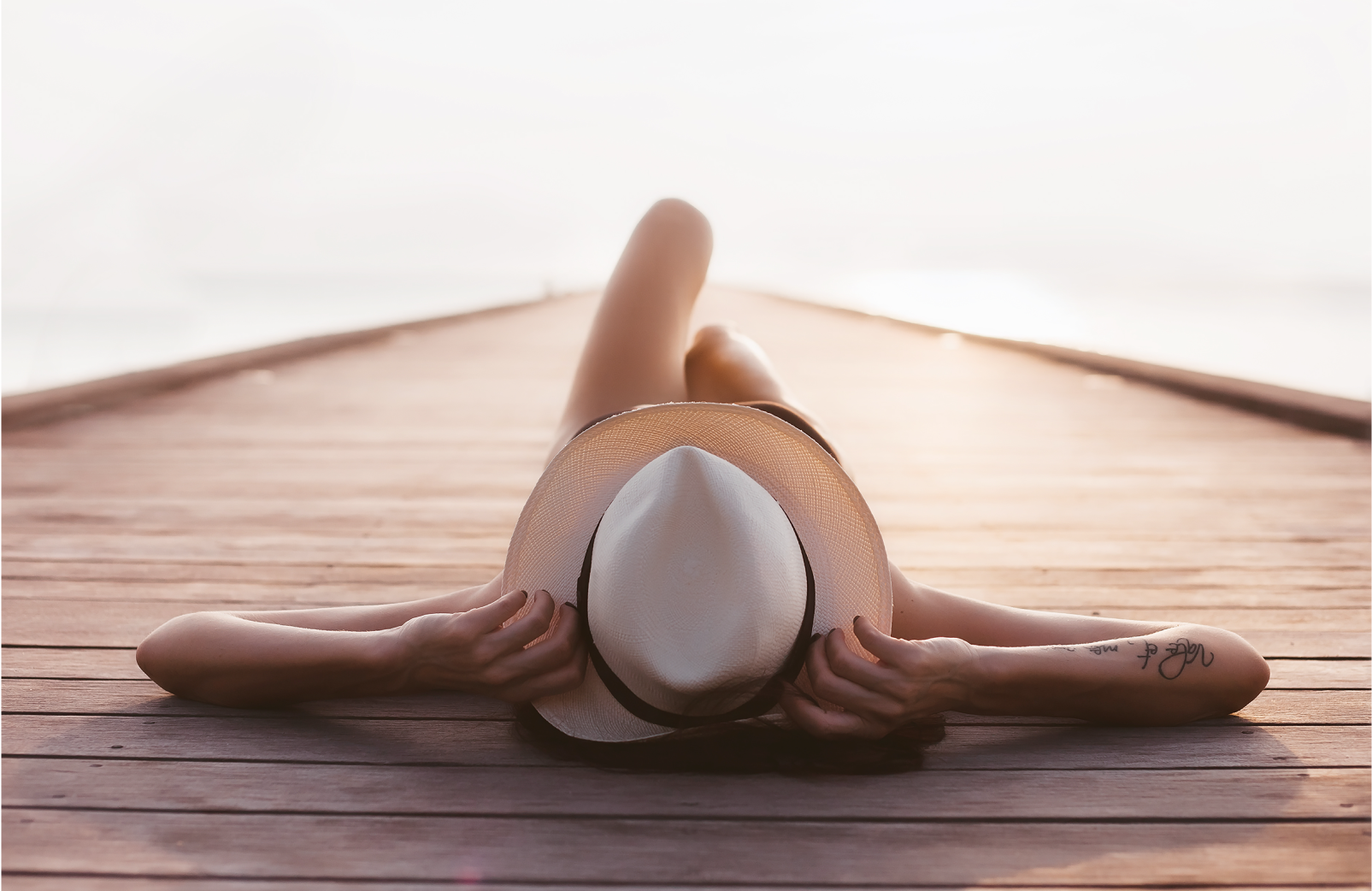 Most people know that SPF stands for sun protection factor—this measures a sunscreen's amount of protection from UVB rays. But it is also essential that you know about the PPD (persistent pigment darkening) levels a product has. This measures a sunscreen's amount of protection from UVA rays, the rays responsible for ageing (UVB rays are responsible for burning).
PPD values aren't measured as precisely as SPF numbers. In fact, there is no standardised system for determining them, so there is some ambiguity in their assessment. PPD is also known as PA, with plus signs (PA++) that signal UVA protection strength. The higher the PPD number or the greater the number of plus signs, the better a sunscreen protects against UVA rays.
It is important that you protect yourself from both types of UV rays by using a broad spectrum photo-stable sunscreen. Here's our round up of some of the best broad spectrum sunscreens which contain good levels of PPD, as well as good quality, high level SPF.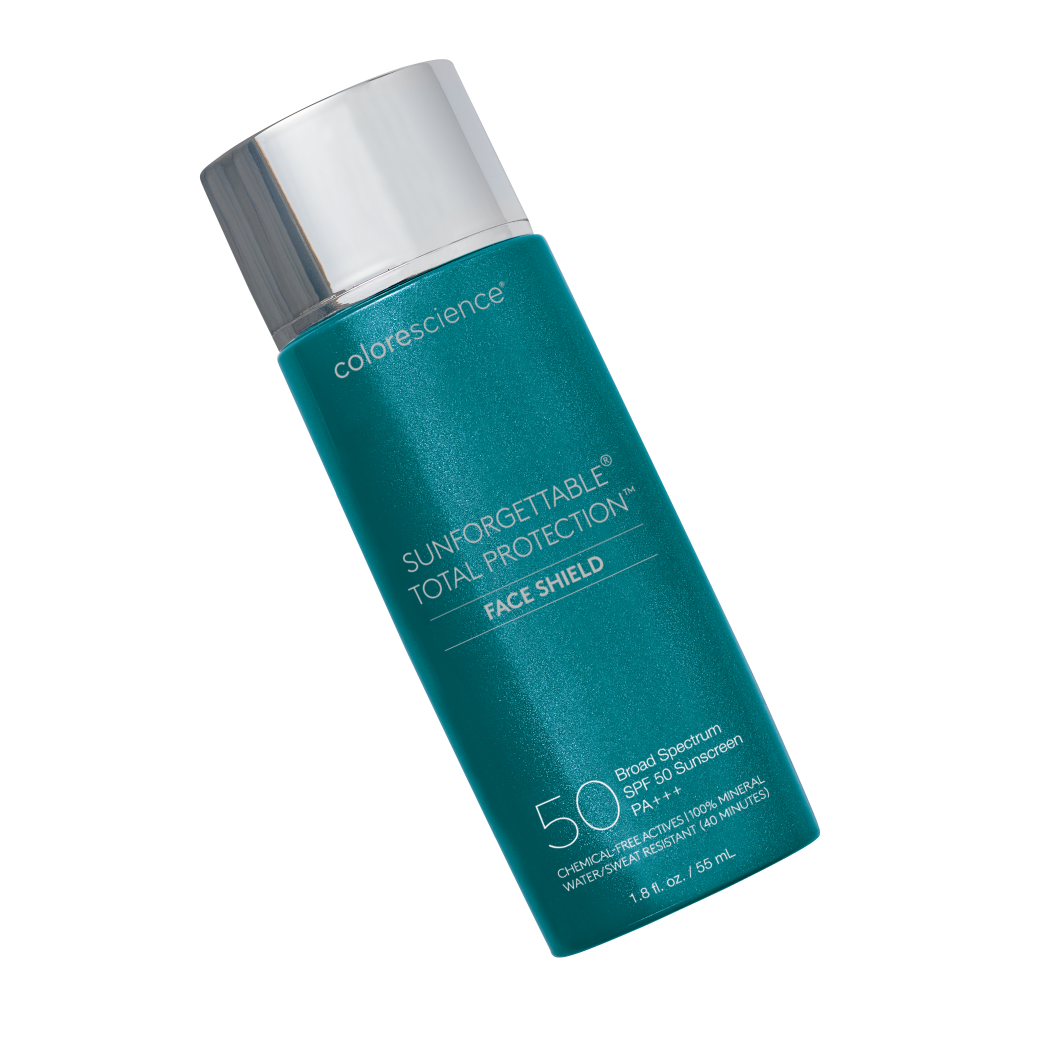 Colorescience Sunforgettable Total Protection Face Shield SPF50, colorescienceuk.com
With a water-resistant, weightless texture that blends invisibly into all skin tones, this hydrating, antioxidant-rich mineral formula provides total protection from environmental aggressors. Used by skin experts, it includes SPF50 and a UVA rating of PA+++ for the ultimate protective face shield. Mix in or layer with moisturiser, or wear alone for protection with a natural look.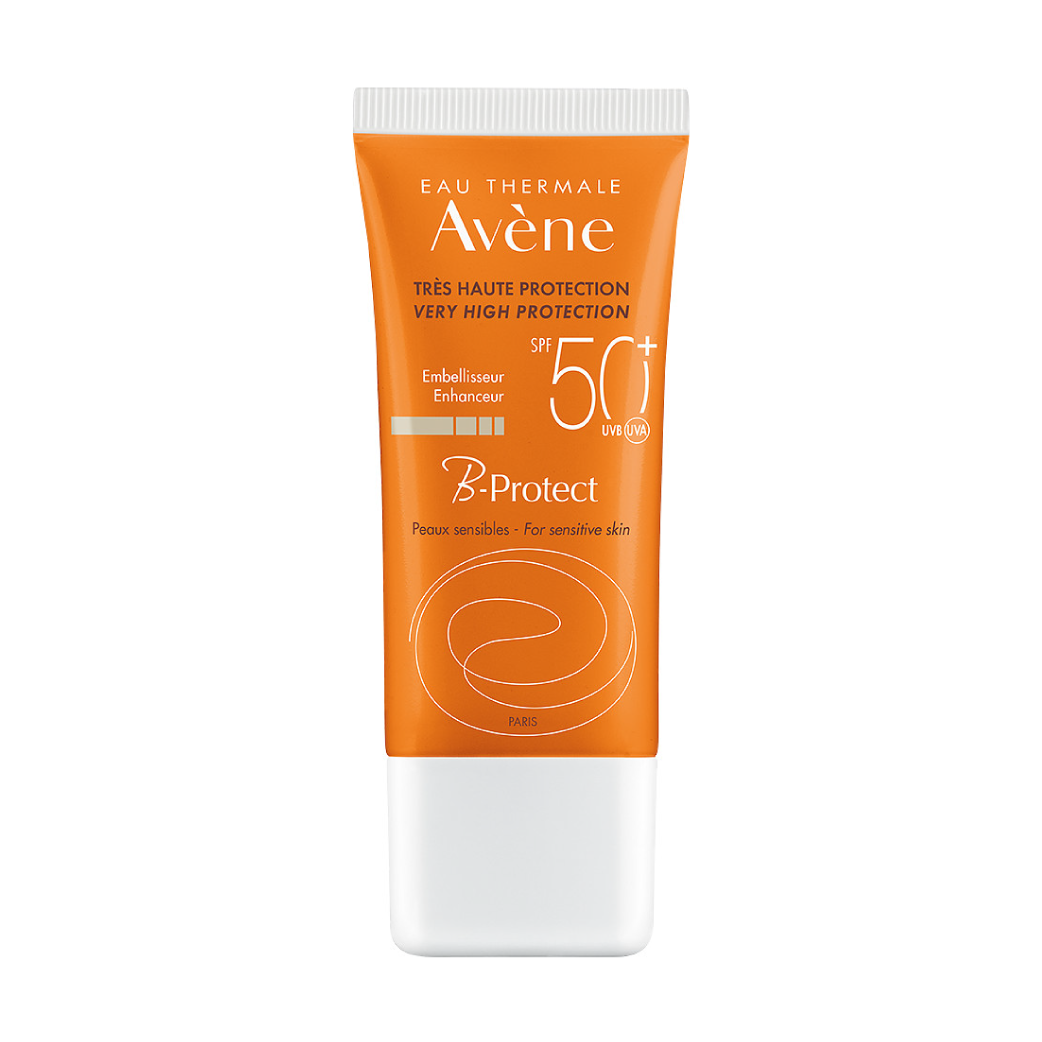 Avene Very High Protection B-Protect SPF50+, escentual.com
This 3-in-1 facial sun cream for sensitive skin offers very high protection (SPF50+) against UV rays, pollution and free radicals. With a slightly tinted formula, it will unify the complexion while offering effective broad-spectrum defence. Patented SunSitive technology ensures optimal protection against both UVA and UVB rays over a long period of time, thanks to its ability to remain stable and effective. The hydrating, anti-drying texture is also enriched with Avene Thermal Spring Water which calms and hydrates.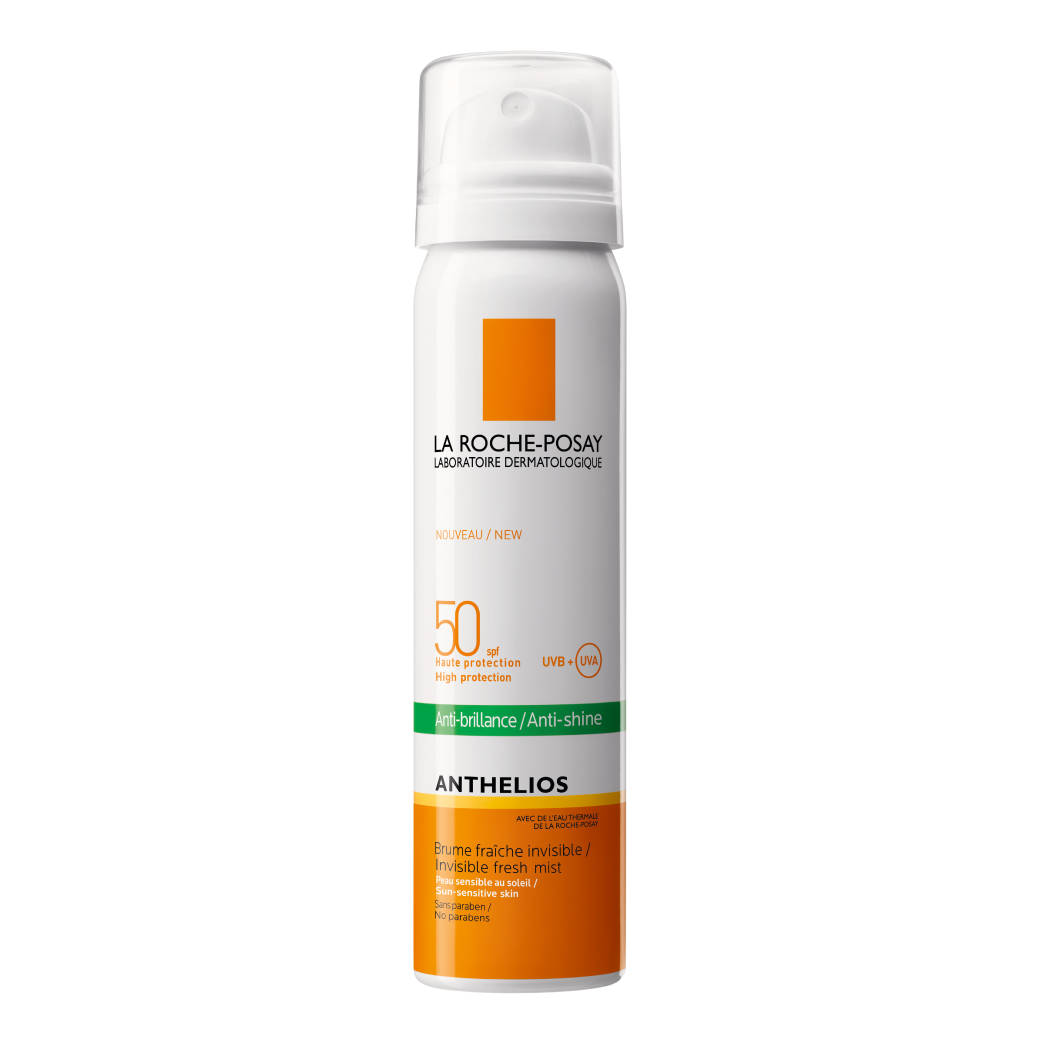 La Roche-Posay Anthelios Anti-Shine Invisible Fresh Mist SPF50, escentual.com
Ideal for an on-the-go lifestyle, this includes SPF50+ and very high broad spectrum sun protection against UVA and UVB, thanks to the addition of ingredients Mexoplex and Mexoryl XL. Ideal for fair, sun-sensitive or intolerant skin, the easy-to-use spray contains La Roche-Posay Thermal Spring Water, which refreshes and hydrates skin upon application. It has a dry and invisible finish that can be worn on top of, or beneath make up and quickly absorbs for instant protection.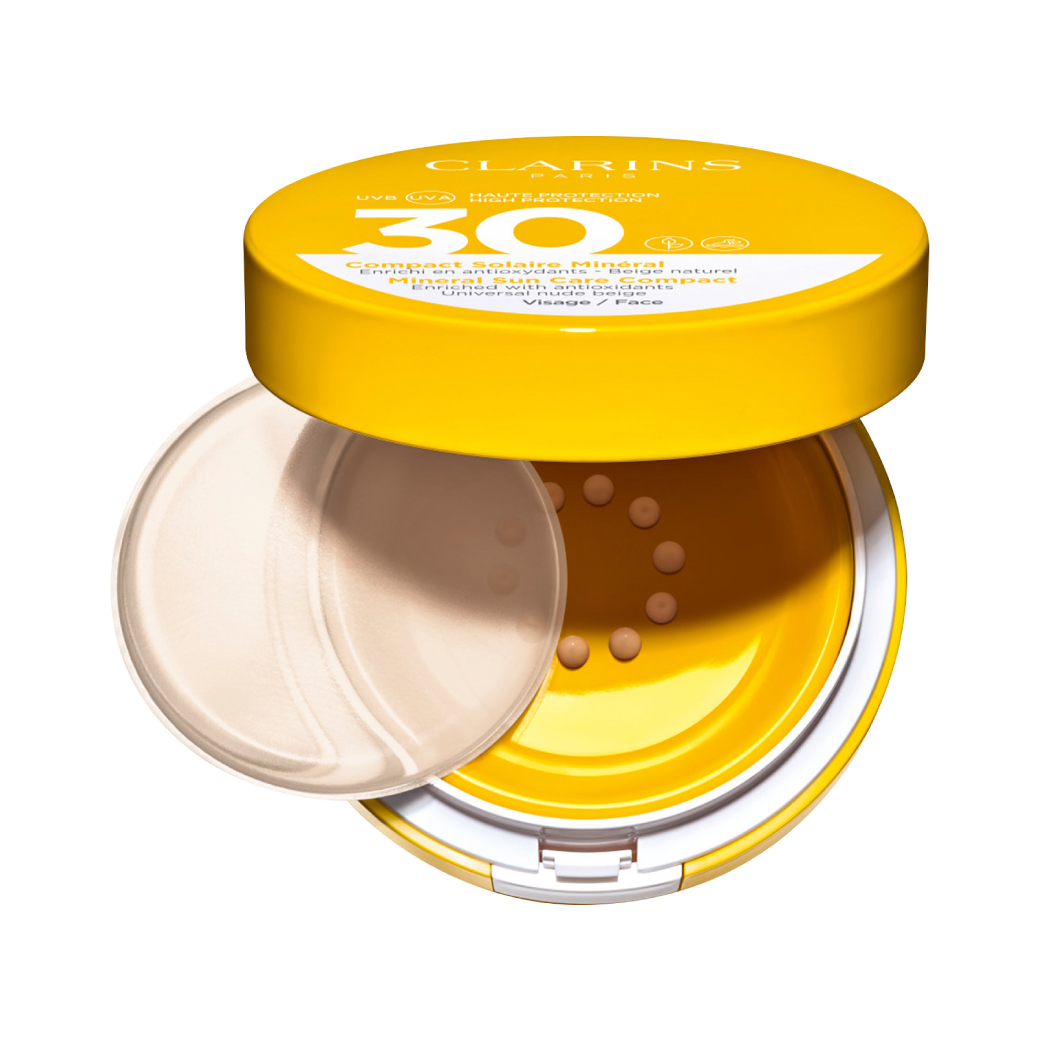 Clarins Mineral Sun Care Compact SPF30, escentual.com
A tinted sunscreen (SPF30) in an ultra-compact format that will keep even the most sensitive of skin shielded from harmful UV rays. This antioxidant-enriched formula is great for anyone that wants portability and an even complexion. It also contains Clarins's own Sun Multi-Protection formula to ensure that your skin's epidermis (outer layer) and dermis (inner layer) are protected and that collagen and elastin fibres are not attacked by free radicals. Ingredients include senna, baobab and plane tree extract which hydrate and protect.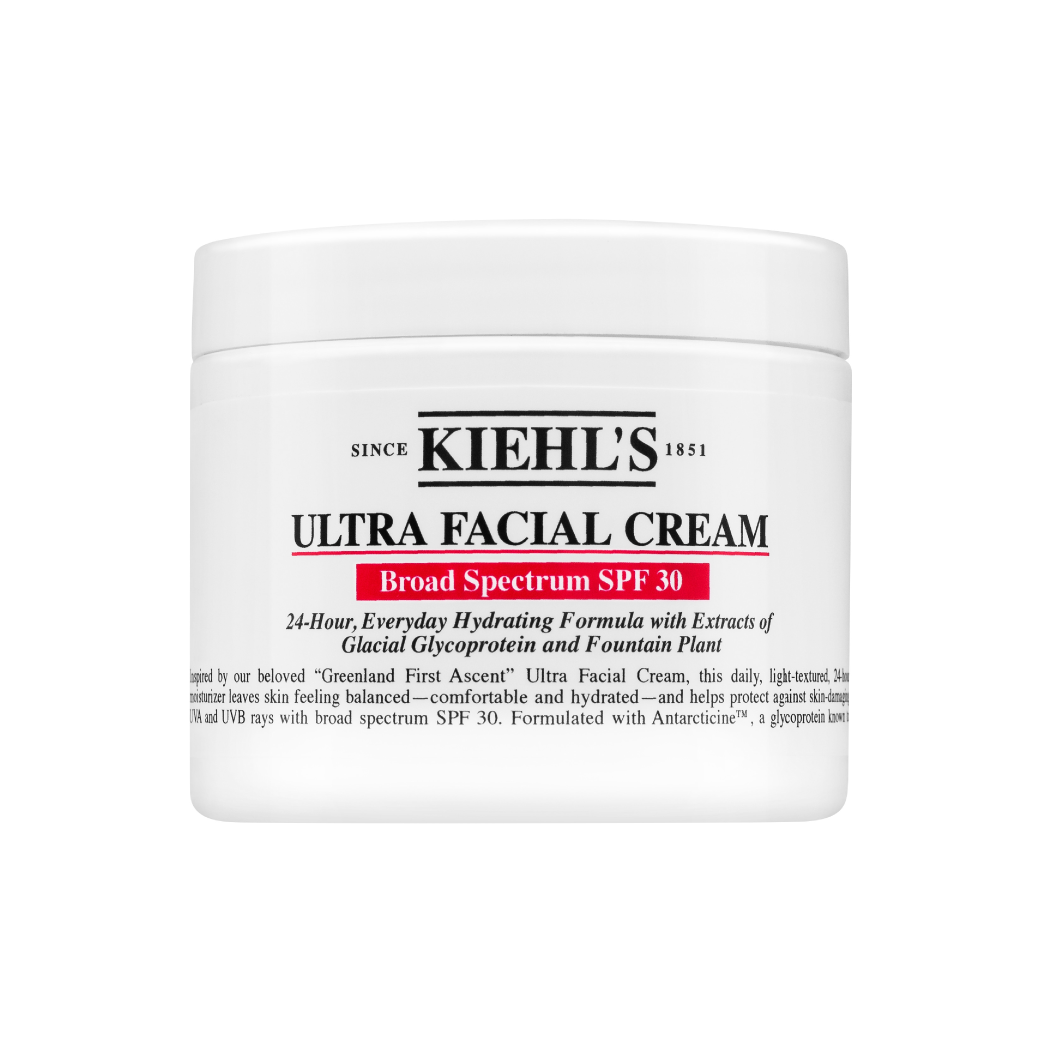 Kiehl's Ultra Facial Cream SPF30, escentual.com
This broad spectrum, high protection (SPF30) moisturiser for all skin types helps keep skin optimally hydrated for up to 24 hours. Creamy and comforting, the formula contains glacial glycoprotein and squalene to help boost skin's moisture-retaining abilities and lock in moisture for longer. It's a good option for oily skin as it has a lighter consistency which will help balance skin without overburdening it.