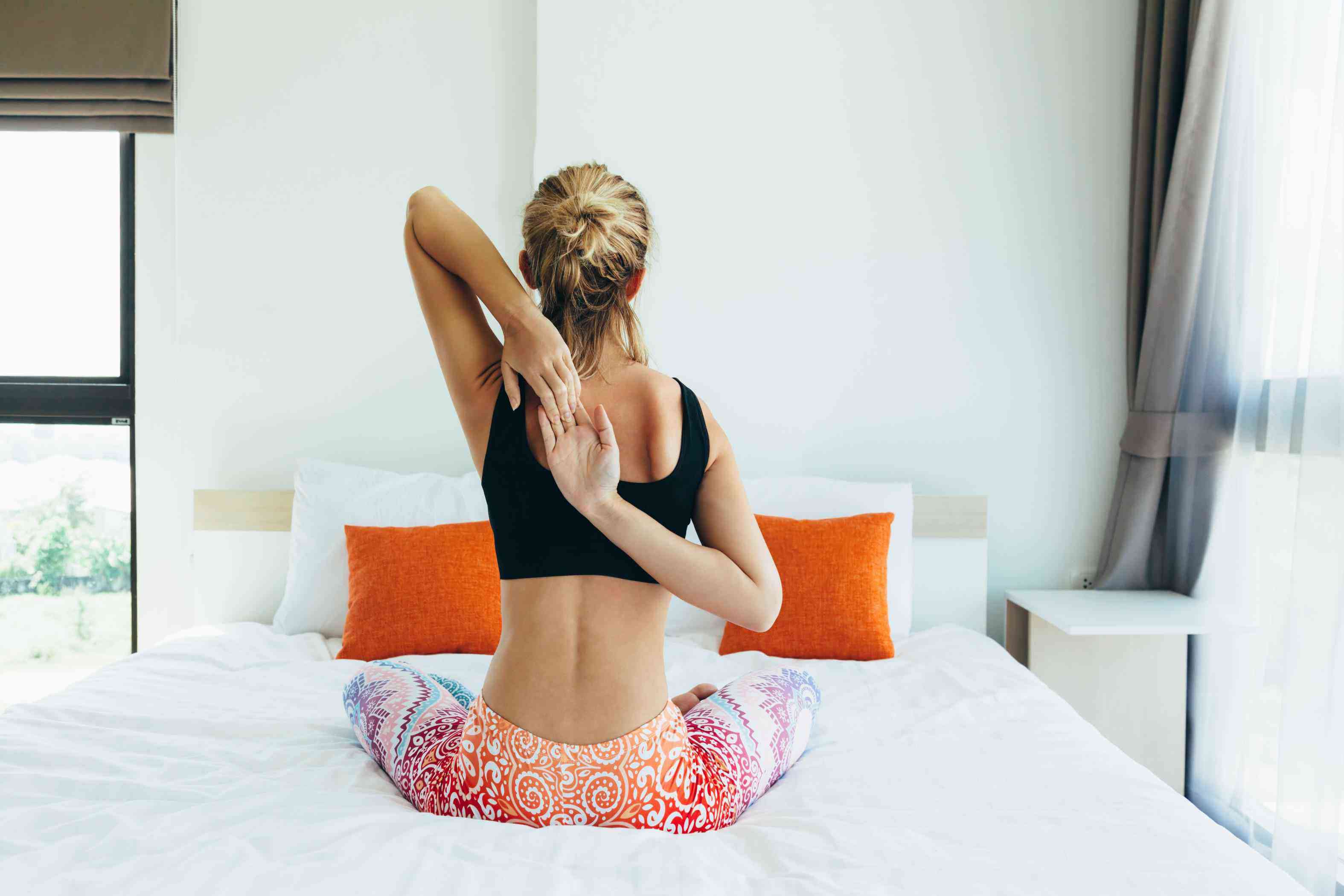 One solution is to cut out the travel time and the expense by squeezing in your workout at home.
Former dancer turned personal trainer Melanie Fawcett, who runs Union Personal Training with her husband Touissaint, sees the upside and the downside to home workouts.
"I'm a big fan of the home workout. It's a great way to fit exercise into a busy day and helps to reinforce the importance of finding time to look after ourselves. There are obvious advantages—it saves time and can be done without having to rearrange your life and your family life around it.
"On the other hand, working out on your own is pretty lonely and it can be hard to drum up the motivation to keep it up. Following a video is no substitute for a real-life instructor, so it can be hard to know whether you're doing exercises properly. It's easy to fall into bad habits, which—at worst—can lead to injuries."
To ensure you get the best of both worlds, Fawcett recommends a balance of fitness classes and working out at home. "Find a class you like with an instructor you feel comfortable with," says Fawcett. "The wrap-around benefits of socialising with other people and the reassurance that comes from getting expert guidance will help to keep up your enthusiasm for both attending classes and exercising at home."
For those of us who haven't seen the inside of a gym in years, the idea of joining the Lycra clad masses is enough to induce a sweat before we have even left the changing room. A few sessions with a personal trainer in the comfort of your own home can be a good way to build confidence and good form, says Fawcett. "If you are new to exercise or you feel out of practice, a personal training session at home is a great idea.
"Perhaps you've had an injury or some time out after having a baby, for example. Lots of personal trainers are happy, willing and able to come to your home and you actually need very little space or equipment to get a good workout."