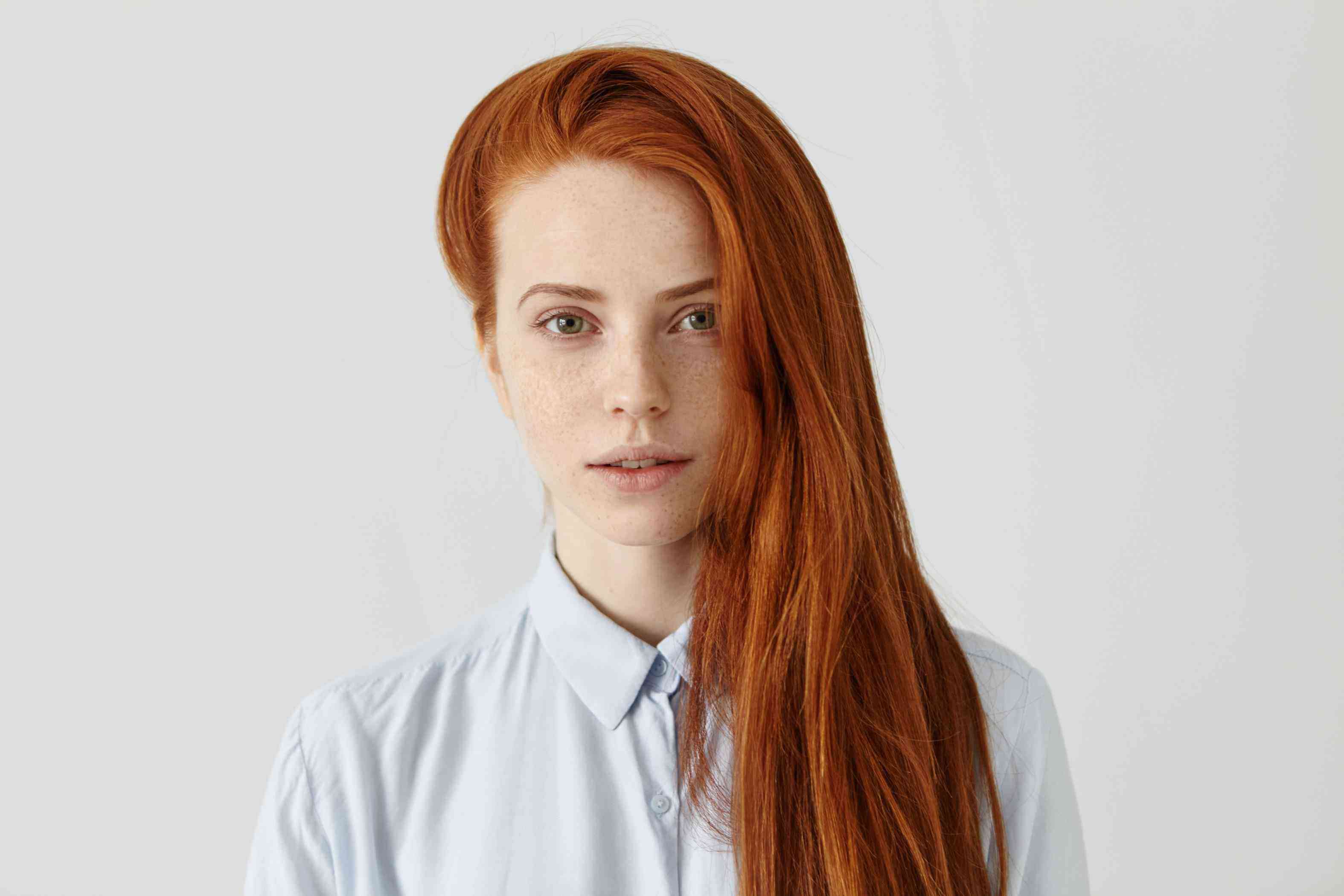 Just like the rest of our body, as we grow older our hair inevitably changes. But thankfully, according to hair specialist Karley Weir, that doesn't mean we have to resign ourselves to lacklustre locks.
Weir assures us that healthy hair is possible whatever your age.Weir says: "There are lots of factors that determine the health and appearance of our hair, from the way you wash, dry and style it to what you eat."
Here are Weir's top tips for healthy hair, whatever your age.
1. Feed your hair from inside
"Having a balanced diet is essential for healthy hair and scalp. If we are not healthy from the inside, our hair can't live up to its full potential. Be careful with fad diets as they can have a negative impact on hair health.
"I advise including plenty of protein, healthy fats and antioxidant vitamins in your diet to restore your hair's natural vitality. The central component of hair is protein, made from different amino acids, so having a protein-rich diet will help hair grow and repair itself. We can achieve this by eating lean meat, nuts, beans, avocados, fish and eggs. Almonds and sunflower seeds are high in vitamin E, which will help to prevent dry, brittle hair, and are great sources of protein.
"Vitamin B is great for hair growth and a deficiency of this nutrient is linked to hair loss. Choose foods that are rich in vitamin B6 such as cauliflower, liver, green and red peppers, tuna, cod and salmon."
2. Wash with care
"Always brush your hair before shampooing and shampoo your hair twice, firstly to remove build-up and secondly to allow the ingredients to fully penetrate the hair. Condition your hair for three minutes to allow travel time for the ingredients, but be careful not to saturate the roots.
"Finish with a cool rinse to close the cuticle, which will help to strengthen strands and add shine. Drying your hair with the nozzle in a downward position helps to smooth the cuticle to protect against damage and breakage."
3. Avoid excessive heat
"Extreme heat from appliances, such as hairdryers and straighteners, is drying and extra damaging to older hair. Always use a heat protective product before blowdrying – this will help to smooth the hair as well as provide some protection."
4. Bring back the bounce
"For many of us, hair becomes thinner as we age. Heavy conditioners and treatments can weigh down hair, leaving it lank and lacklustre. The good news is that there are now some great products out there designed to restore body, volume, and texture using natural ingredients and stem cell technology. I recommend Eufora products to clients because they contain a combination of plant extracts which stimulate the follicle and scalp, and prevent hair loss."
5. Be picky about your products
"Chemical damage can have a long-lasting effect on hair health so always have any chemical services carried out by a professional using quality products. I recommend strand testing to check compatibility of your hair and the product, so that you never have to compromise the condition of your crowning glory."