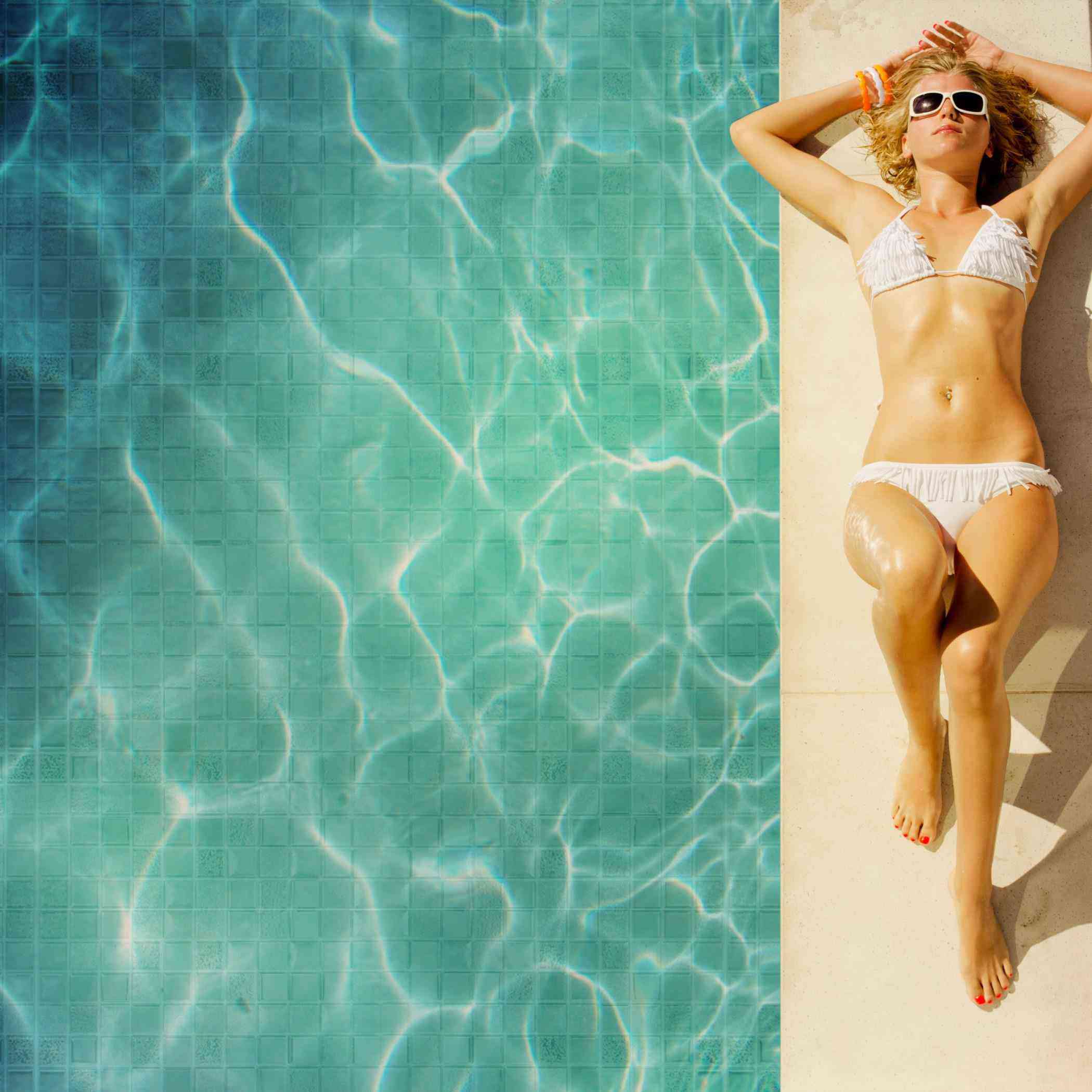 The message is finally sinking in, however. A survey by the British Skin Foundation reveals a growing trend in using high factor sunscreen, both when we're at home and on holiday abroad.
Of the people who do use sunscreen, three in five are using SPF30 or higher. More than three quarters of those surveyed who use sunscreen abroad, opt for SPF30 or higher, which is in line with the guidelines set by the British Skin Foundation.
Seven out of 10 parents use SPF30 or higher on their children when they're in the UK and only one in 10 parents do not put sunscreen on their children in the UK at all. The survey found that three quarters of parents use at least an SPF30 sunscreen on their children when they're abroad, and less than one in ten choose not to.
Our main complaint about using sunscreen is the mess, with two in three of us saying we are put off for this reason.

Dr Anjali Mahto, Consultant Dermatologist and British Skin Foundation spokesperson, said: "It's fantastic to see the sun safety message has hit home to British people. It's vitally important to protect the skin from harmful UV rays, both at home and abroad. Also remember to protect children's skin as sun damage in childhood can lead to problems, such as skin cancer, later in life."
Getting information from a trusted source
As a nation, we are turning increasingly to reputable sources for sun safety advice. More than three in five people say they trust sun and skin information from dermatologists. Matthew Patey, British Skin Foundation CEO, said: "I'm pleased to see that the British public are turning to medical professionals when it comes to skin advice. There's nobody better qualified to give sun safety advice than a consultant dermatologist."
Factors when choosing sunscreen
We are more informed about labelling, with 86 per cent of sunscreen users showing an understanding of sunscreen labelling. The top influences for choosing a sunscreen are the SPF and the level of UVA/UVB protection, with three in five people naming these factors as important. Price is a big factor when choosing sunscreen, while journalists and beauty magazines also influence which products we decide to buy.