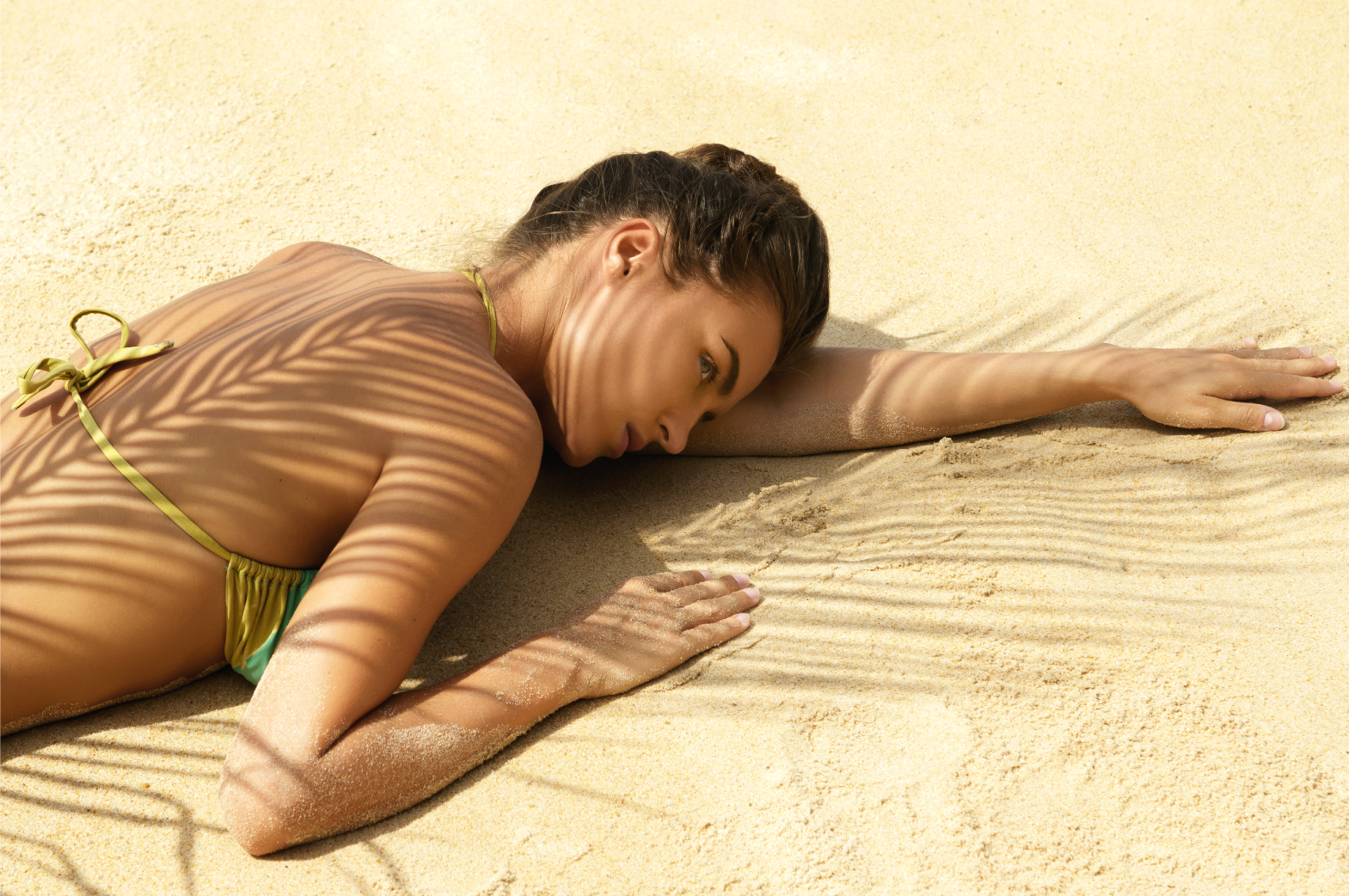 According to the old saying, ladies don't sweat, they glow. Call it what you will, excess sweating is no laughing matter—as your silk tops will testify.
So whether you're trying to deal with underarm perspiration, a shiny forehead or the dreaded 'chub rub' caused by a workout or particularly stressful Zoom call, we're confident that our face and body solutions will come to your rescue when the heat is on.
AKT Deodorant, johnbellcroyden.co.uk
New London-based skincare company AKT was created by two West End leading men and the hero product, Natural Deodorant Balm, uses a blend of fragrant botanicals to keep you feeling dry and confident all day long—whether you're performing on stage or working in your home office. With three premium fragrances to choose from, you can apply it with your fingers or a gua sha-inspired applicator which has natural antimicrobial properties.
FAACE Sweaty Faace
The Sweaty Faace mask from new brand FAACE is a great option if you feel like you're constantly perspiring from workouts, work or weather changes. Used as a priming moisturiser before your makeup or as a mask, the vegan, organic and naturally derived ingredients help to tone, rejuvenate, detoxify, hydrate and reduce inflammation.
Too Faced Born This Way Matte Foundation
Infused with coconut water, alpine rose and hyaluronic acid, this oil-free matte foundation with 24-hour staying power has a light, creamy liquid formula that provides medium to full buildable coverage. Waterproof, sweat and humidity resistant, it's also transfer-resistant for shine-free skin all day long.
Clinique City Block Sheer SPF25
Perfect to wear alone or as an invisible makeup primer, this sheer, broad spectrum daily sunscreen has a lightweight formula that helps wick away perspiration and absorb excess oil. With no chemical sunscreens, it's also a good choice for those with sensitive skin,
rosacea
and the delicate eye area.
Smoovall, smoovall.co.uk
It's officially chafing season, therefore any product that prevents uncomfortable 'chub rub' and other skin rubbing issues is to be applauded. Enter Smoovall, a skin contact spray that prevents soreness and irritation caused by friction. Lasting up to four hours, the non-toxic, invisible formula doesn't stick or rub off and is easy to apply on the go. Last year, two products sold every minute.
In the clinic…
Botulinum toxin (Botox)
Botulinum toxin
has been used to treat excess underarm sweating for some time now. Using shallow injections to inject tiny amounts of toxin just under the skin, it works by temporarily blocking the action of the nerves which activate the sweat glands. Patients benefit from an 82-87 per cent decrease in sweating, which lasts between 4 and 12 months depending on area treated. It can also be used 'off label' to treat excess sweating on the hands, feet, head, forehead and under the breasts. "Toxin is focused, accurate, and can always be adjusted at review if necessary as we utilise a starch test to show any specific areas where there's still some sweat gland activity," says Clinical Director and EV Editorial Panel member Julie Scott. "My patients come in for a treatment and leave with no discomfort. It is a straightforward procedure, which for the patient is relatively comfortable when done professionally. It involves no downtime, it has long-lasting results, it is effective – it simply works. What this provides in terms of self-esteem and emotional wellbeing is wonderful." Note: temporarily switching off the sweat glands does not interfere with the bodys' thermoregulation.
MiraDry
Another permanent solution to underarm sweating (hyperhidrosis) is MiraDry. FDA-approved, the procedure significantly reduces sweating and underarm odour, producing long-lasting results after just one or two treatments. It works by delivering thermal energy into the sweat-producing glands in the underarm area, safely eliminating them—they then can't grow back. On average, patients can see an 82 per cent reduction in sweating after just one or two sessions. As mentioned before, only two per cent of the body's sweat glands are located in the underarm area, so your body will still be able to regulate temperature.
Julie Scott, Owner & Clinical Director
Julie Scott has over 25 years experience in the field of plastics and skin rejuvenation and is a member of the BACN...
Book with Julie Scott