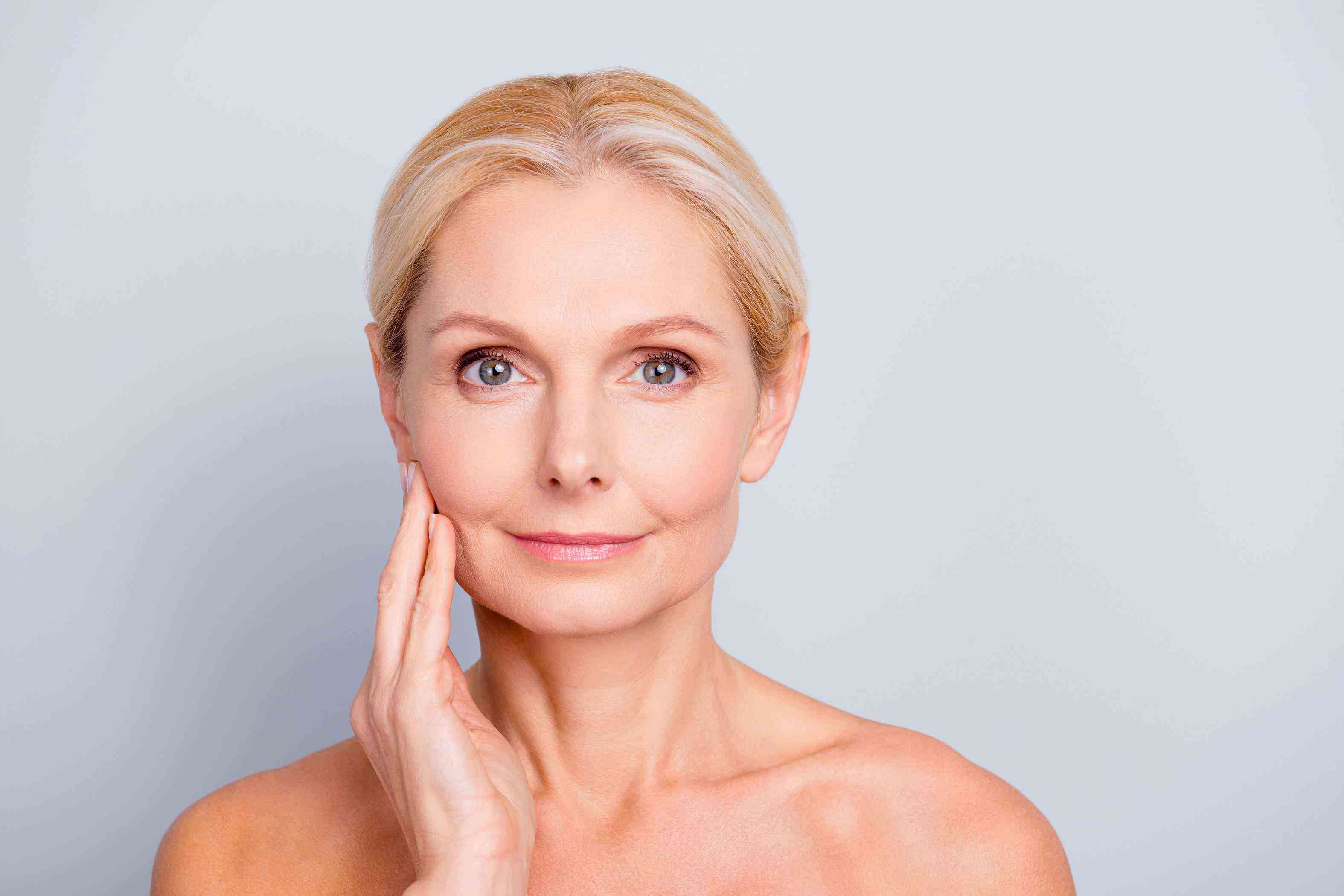 Skincare company Biopelle has announced the launch of the first and only clinically proven skincare line that safely and effectively helps address oestrogen deficient skin.
Emepelle
is uniquely powered by MEP Technology, a patented, specifically designed ingredient that helps to restore the natural function of oestrogen deficient skin. In clinical studies, MEP has been proven to be safe and effective in helping to address the symptoms of oestrogen deficient skin and to improve hydration, firmness, luminosity, and the appearance of fine lines, without the use of hormones.
The product line consists of a serum and a night cream, which feature MEP Technology and are further fortified with other clinically proven ingredients to help provide additional benefits. The products have been developed to support all skin types and are recommended for women who are in perimenopause or
menopause
.
"We are thrilled to announce the introduction of Emepelle for women with oestrogen deficient skin
,
a condition that affects millions of women," said Eric Fleming, President and COO of Biopelle Inc. "At this time, there are no cosmeceuticals available that are clinically proven to safely and effectively help address oestrogen deficiency of the skin. We are excited that there is finally a product that can empower women and help them manage the ageing process of their skin."
Oestrogen
is critical to maintaining healthy, radiant, youthful looking skin. As women age, oestrogen levels naturally decline. Although women may notice skin dryness or changes to the condition of their skin as they get older, they often do not make the correlation with declining oestrogen levels.
Low oestrogen results in skin dryness, atrophy, wrinkling and thinning. According to
clinical trials
, in the first five years of menopause low oestrogen levels lead to a 30 per cent loss of the skin's collagen, and a subsequent
two per cent loss
each year thereafter.
"There is a perception among women that ageing skin is a natural part of life and occurs as you age chronologically or through exposure to environmental factors, such as sunlight and pollution. Oestrogen loss, however, is a key factor in accelerated facial ageing," said Diane Berson, M.D, NYC dermatologist.
"My patients with skin concerns, including dryness and ageing, don't want the side effects sometimes associated with other treatments for oestrogen deficiency. More importantly, these may not target the skin exclusively. I'm excited to be able to offer my patients a new solution that is safe and effective."