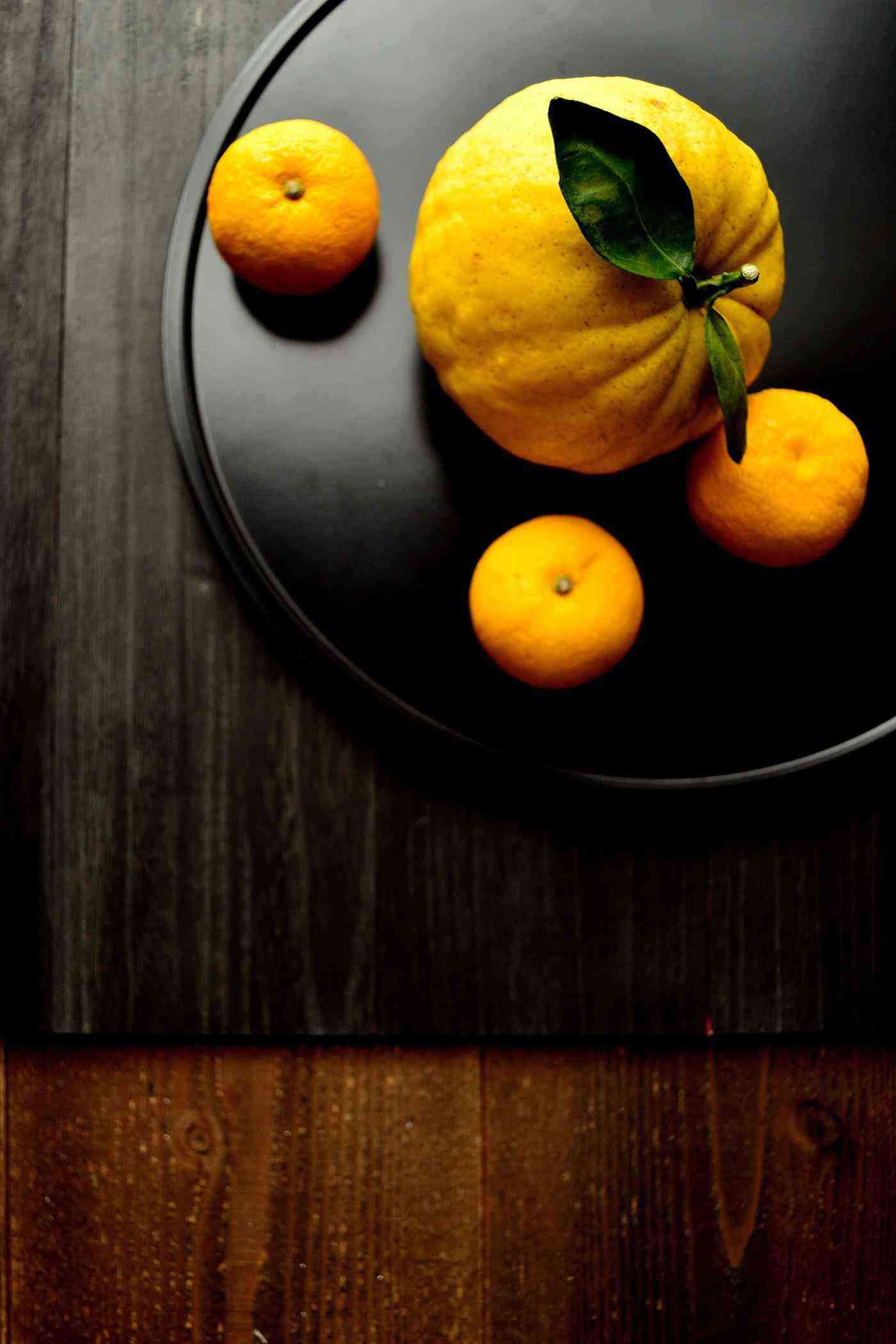 The new cooking ingredient—Yuzu
Despite looking like a deformed lemon, yuzu has become the go to citrus flavour for sauces and dressings, favoured by TV chefs from Nigel Slater to Jamie Oliver. Yuzu has double the vitamin C of lemons and oranges, which helps to boost immunity and heart health. It goes well with fish but packs a zingy punchy in cocktails too.
The new skin oil—Moringa
Already a firm favourite with beauty insiders, moringa has become a skin care staple because of its all-round skin saving properties. Moringa oil comes from the seeds of moringa oleifera tree. It is extremely rich in phytonutrients and antioxidants, making it the ideal skin oil for smoothing wrinkles, improving skin texture and protecting against free radicals.
The new yoga—doga
The idea of practicing yoga with your dog may not sound very relaxing but 'doga' is based on the idea that there is a natural, symbiotic relationship between you and your pet, which can help you—and your dog - to release stress and tension. Doga isn't necessarily about synchronised poses with your pooch, but more practiced 'dogis' fold or backbend over their dogs. You can use your little dog as a weight and a big dog makes a good bolster – apparently.
Mermaidiing
If you've ever wanted to be Ariel from Disney's the Little Mermaid then this latest fitness trend may be for you. Originating in Australia but with courses worldwide, mermaiding is the practice of swimming in a custom-made mermaid tail made of fabric, neoprene or silicone. You can swim on the surface or underwater in a mermaid style, using your core muscles to swim through the water using a dolphin n or mermaid kick (like butterfly without all the arms).
The new workwear—workleisure
We increasingly mix activity into our working day with standing or treadmill desks, walking meetings and lunchtime gym classes and run clubs and we want the wardrobe to suit. Brands like LK Bennett and Lululemon are rising to the challenge to create intelligent materials with smart workwear design and tailoring to fit for our work to wellness lifestyles.
The new fitbit—mindfulness trackers
Mindfulness trackers have well and truly arrived on the health and fitness scene. These apps monitor eye movements, breathing patterns and stress responses to send us gentle reminders when our stress levels are rising. Helping us to become more present in our day to day, these gadgets provide exercises to help restore our zen, including breath awareness, body scans and various forms of meditations.